Taylor Williams, Personal Injury Attorney
Taylor's practice is focused on mass torts and personal injury litigation. Taylor joined The Advocates following his graduation from Creighton University School of Law in 2019. He was drawn to The Advocates in part because of their community involvement and desire to advocate for the little guy. Taylor is dedicated to passionately advocating for his clients and providing them with a great legal experience, all while helping them obtain the maximum possible compensation.
Education
Creighton University School of Law—J.D. (2019)
Utah State University—B.A. History (2015)
Professional Experience
The Advocates—Attorney (2019-present)
First District Court for the State of Utah— Summer Clerk (2017)
Professional Affiliations And Awards
Utah Bar Litigation Section (2019)
Utah State Bar Association (2019)
National Order of the Barristers (2019)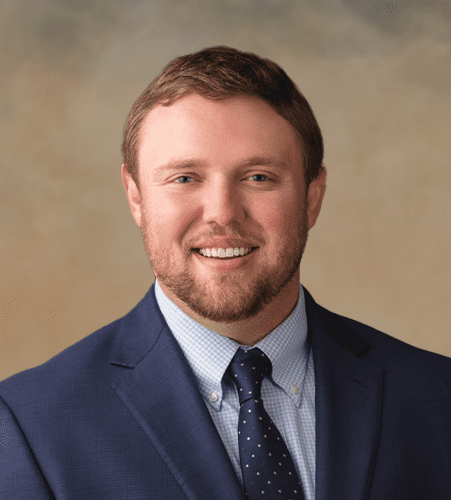 RISK-FREE CONSULTATION
Taylor's Story
Taylor graduated in May 2015 from Utah State University with a B.A. in history and later went on to graduate from Creighton University School of Law in May 2019 with a certificate in litigation. While in law school, Taylor competed on the Creighton Law School National Trial Team and the National Moot Court Team. He was also named to the National Order of the Barristers. He was awarded the Lyle E. Strom Trial Advocacy Award for demonstrating effective brief writing and oral advocacy skills.
Taylor is an avid sports fan and enjoyed attending Creighton University Basketball games while at Creighton. He is an Aggie through and through and enjoys attending Utah State athletic events with his family. Taylor is also a foodie. When not attending sporting events or spending time with his family, he enjoys exploring the Salt Lake Valley.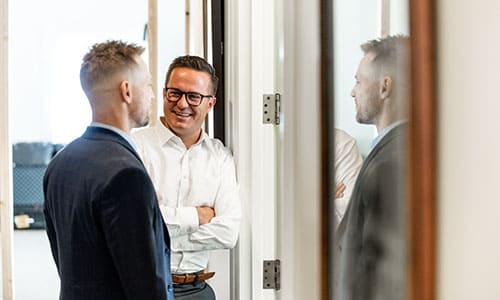 5 Reasons to Make Taylor Your Personal Injury Attorney:
Experience with defective medical devices/pharmaceutical products and automobile accident cases
Aggressive representation and negotiation
Excellent communication skills
Strict attention to detail
Passion for helping members of his community

I was in an accident 3 years ago and had a very bad experience with the attorney back then I was in another accident last year and called the advocates mark and his team were amazing changed my view on accident attorneys they kept I'm touch with me every step of the way gave me authority on choices for myself I didn't have to go with what they said I could go against it and they still would have worked with me the same I had choices this time around I would always go with Mark I have even sent friends his way just cause I appreciate all the help and support the whole way threw.
- Amber Powers
My experience with the advocates was a good one. After being hit by a car on my motorcycle they helped me with a settlement with the insurance company to get the hospital bills paid. They were extremely helpful. They always answered any questions I had with in a day. Every email I sent was always responded to. If you unfortunately has to go through a injury by another person I would recommend them in helping you resolve any debt you have because if that injury. The Advocates were great to work with and help me get this unfortunate event behind me.
- Kevin Strehler
Steve and his crew at The Advocates were nothing short for amazing. They took my case after I was rear-ended resulting in neck surgery. Steve and company made sure all of the was taken care of and that I got the maximum compensation possible. I definitely recommend The Advocates
- Michael Henrie
Mr. Brad Johnson, our lawyer; was Awesome! He was very informative, kept us up to date on my case with regular calls. He returned calls back to us within 24 hours or less. Brad Johnson is very courteous, honest, kind, and a pleasure to talk to and work with. There are very few Lawyers out there that could even come close to the high morals that Brad Johnson has and has shown towards us. We need more lawyers like Brad Johnson . If we ever needed a disability lawyer again in the future; it would be Brad Johnson and The Advocates Firm that he works at. We will definitely turn ALL of our family and friends towards this lawyer and firm; in a heartbeat!!!
- Nancy Wanetick
I want to First say that I am truly thankful for the advocates Law Firm they have been a great service to me through this ordeal and Katie she is a tremendous lawyer someone that I would recommend she fights tooth and nail for her clients and the rest of the team they supported me to the fullest with that being said I would like to say for anyone who is trying to find an attorney to fight their case The Advocates is the way to go.
- Tony Smith