Nebraska Roads Rank 21st in Nation
According to the 26th Annual Highway Report put out by the Reason Foundation, Nebraska's state highway system ranks 21st when compared to the rest of the United States. This is a nine-spot decline for Nebraska roads from the previous year, when the Cornhusker State ranked 12th.
The report looks at state highway budgets compared with highway performance and available resources. It bases its rankings on 13 categories, including pavement conditions, traffic congestion, fatality rates, structurally deficient bridges, and spending per mile.
When compared with neighboring states, Nebraska highways rank better than those in Colorado (37th) and Iowa (22nd), but much worse than Kansas (7th) and South Dakota (9th). Both Kansas and South Dakota have similar highway systems to Nebraska (primarily rural, with a few urban cores).
Around 33% of all major roads in Nebraska are in poor condition. The average for all U.S. highways in poor condition is 26%.
Urban Interstate and Arterial Roads
Unfortunately, Nebraska's arterial roads are some of the worst in the nation. Urban arterial roads include four- to eight-lane roads that connect different parts of a metro area. 
With 28% of urban arterial pavement in poor condition, the state ranks 48th. Poor pavement conditions include potholes, cracked or rutted asphalt, and uneven lanes. These rough roads can lead to accidents and vehicle damage. In this category, Kansas and South Dakota ranked 16th and 20th, respectively.
When it comes to urban interstate highways, Nebraska does slightly better. The state ranks 21st in this category. The sections of I-80 that pass through large Nebraska cities like Lincoln and Omaha count as urban interstate.
Rural Interstate and Arterial Roads
Rural arterial roads are two- to four-lane roads that connect different regions– these are often state highways or county roads. 1.53% of these roads in Nebraska are in poor condition; this is higher than the national average.
In 2022, NDOT reported that 194 miles of I-80 are in need of expansion or improvement; most of those miles are rural interstate. 
Fixing these sections of road can help improve the state's rural fatality rate.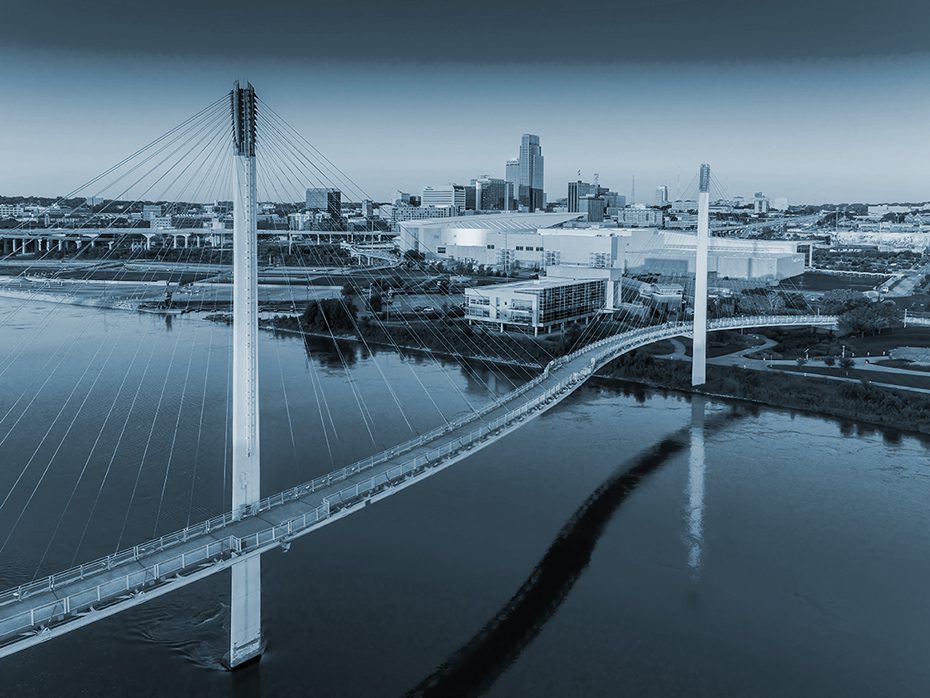 Bridges 
According to the Nebraska Department of Transportation, around 3% of the bridges in the state are in poor condition. Nearly 40% are in fair condition, while around 57% are considered to be in good condition.
One way Nebraska can improve its state highway ranking is to improve the structural soundness of its bridges. It ranks 35th in the nation for the quality of state-owned bridges.
Fatality Rates
Rural fatality rate is one of Nebraska's worst categories, coming in at 39th. In urban areas, the state ranks 31st. Fatalities can be reduced in part by improving road conditions. This includes making necessary expansions, filling potholes, maintaining signs and road markings, and clearing obstructions.
Traffic Congestion
Despite landing solidly in the middle of the pack for most categories, roads in Nebraska do very well when it comes to traffic flow. The state ranks 2nd for traffic congestion, with commuters spending an average of 2.88 hours stuck in traffic each year. This is considerably better than Kansas (25th) and South Dakota (12th). 
The average American commuter spends around 25 hours in traffic each year.
Nebraska
Road Conditions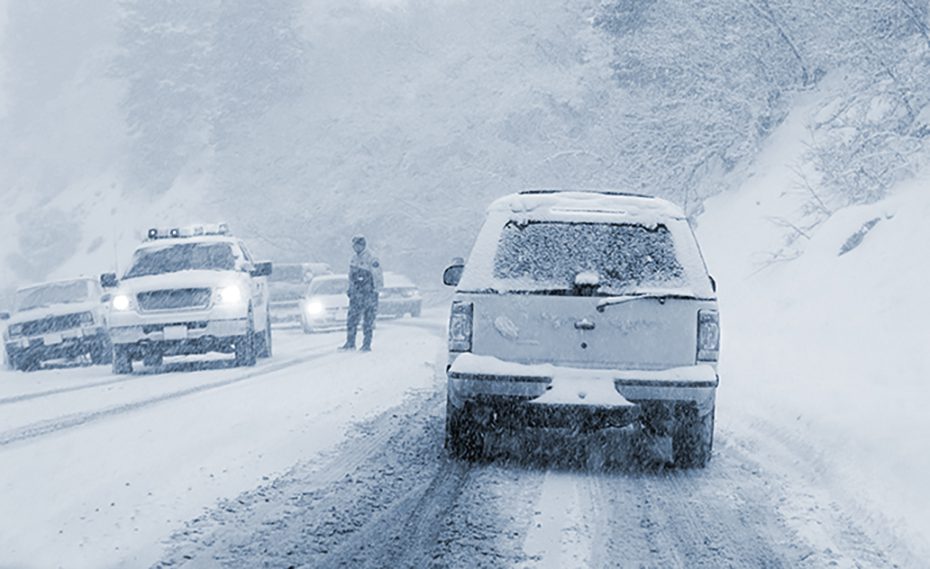 You can check road conditions before beginning your trip at 511.nebraska.gov. The site informs travelers about weather conditions, work zones, road closures and detours, and more. You can also track snowplows during the winter.
Additionally, the Nebraska Department of Transportation has a Twitter account, where they tweet live updates on road conditions throughout the state.
If you have concerns about state highways, you can attend meetings of the Nebraska State Highway Commission. The commission conducts public hearings and investigations to promote safe highway conditions.
Injured on
Nebraska
Roads?
If you've been involved in a motor vehicle accident due to someone else's negligence, it may be time to contact a personal injury attorney. The Omaha Advocates are experienced injury lawyers who are ready to take on your case.
The Advocates can help you access the medical care you need, find excellent auto body shops in your area, build your injury case, negotiate with insurance companies, and represent you in court if necessary. With an Advocate on your side, you can rest assured knowing your attorney has your best interests in mind.
Contact The Advocates today to get started on your injury case– consultations are always free. You deserve a lawyer who puts you first. You deserve an Advocate.