Un abogado de accidentes de semirremolque puede ayudar a su caso
The Advocates son abogados con experiencia en accidentes de camiones, y estamos preparados para ayudarle en su recuperación. Las colisiones con camiones grandes pueden causar lesiones graves o incluso mortales, en particular para los ocupantes del vehículo de pasajeros.
Si usted o un ser querido ha sido lesionado en un accidente con un camión comercial, The Advocates están aquí para usted. Estaremos a su lado en cada paso del camino para asegurar que sus necesidades sean atendidas y reciba una compensación justa por sus lesiones.
The Next Steps In Your Case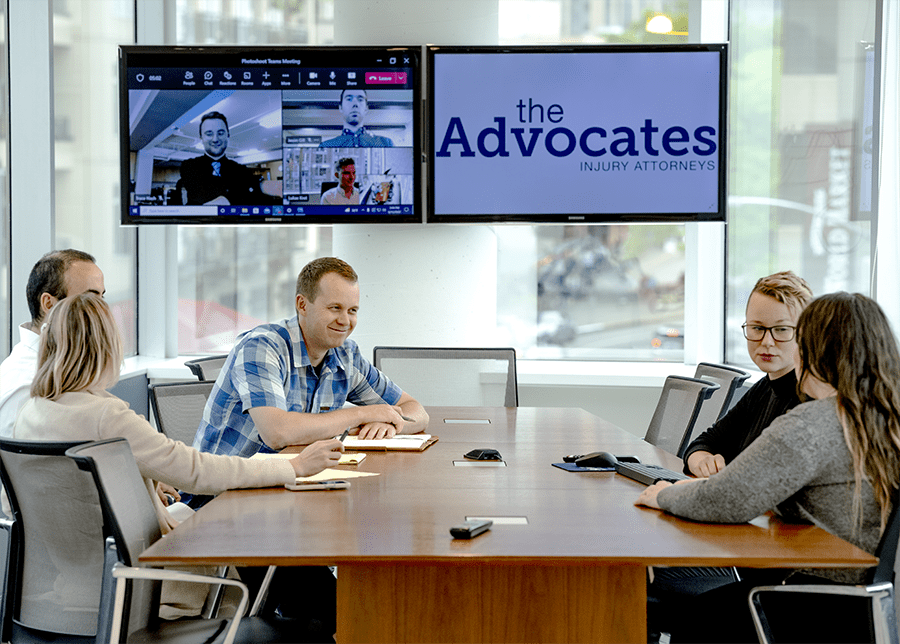 Un equipo de profesionales jurídicos asignados a su caso
Durante casi 30 años, The Advocates han ayudado a miles de víctimas de lesiones personales a recibir la compensación y la atención que merecen después de sus accidentes, y estamos preparados para hacer lo mismo por usted.
Podemos ayudarlo:
Investigar su accidente

Construir su caso

Negociar con las compañías de seguros

Luchar por su indemnización en los tribunales si es necesario
---
Hable con un profesional
No es necesario programar una cita
No es necesario esperar una respuesta por correo electrónico
Consulta gratuita en línea
Hablar directamente con un abogado
---
Tuve un accidente hace 3 años y tuve una muy mala experiencia con el abogado en ese entonces. Tuve otro accidente el año pasado y llamé a The Advocates. Mark y su equipo fueron increíbles, cambiaron mi opinión sobre los abogados de accidentes, se mantuvieron en contacto conmigo en cada paso del camino y me dieron autoridad para elegir por mí misma. No me obligaron a aceptar lo que ellos decían, podía ir en contra y aun así habrían trabajado conmigo de la misma manera. Esta vez tenía opciones, siempre iría con Mark. Incluso le he enviado varios amigos, porque agradezco toda la ayuda y el apoyo durante todo el proceso.
Amber Powers
Mi experiencia con The Advocates fue muy buena. Después de ser atropellado por un automóvil en mi motocicleta, me ayudaron con el acuerdo con la compañía de seguros para pagar las facturas del hospital. Ellos fueron extremadamente servicial y amables. Siempre respondían mis preguntas en el mismo día o al día siguiente. Cada correo electrónico que envié siempre fue respondido. Si desafortunadamente tiene que sufrir una lesión por parte de otra persona, recomendaría a The Advocates para que lo ayuden a resolver cualquier deuda que tenga debido a esa lesión. Fue genial trabajar con ellos y me ayudaron a dejar atrás este desafortunado evento.
Kevin Strehler
Steve y su equipo en The Advocates fueron increíbles. Tomaron mi caso después de que me chocaron por detrás resultando en una operación del cuello. Steve y compañía se aseguraron de que todo estuviera resuelto y de que obtuviera la máxima compensación posible. Definitivamente recomiendo a The Advocates.
Michael Henrie
¡El Sr. Brad Johnson, nuestro abogado, fue increíble! Fue muy informativo, nos mantuvo al tanto de mi caso con llamadas periódicas. Nos devolvió las llamadas en 24 horas o menos. Brad Johnson es muy cortés, honesto, amable y es un placer hablar y trabajar con él. Hay muy pocos abogados por ahí que podrían siquiera acercarse a la alta moral que Brad Johnson tiene y ha mostrado hacia nosotros. Necesitamos más abogados como Brad Johnson. Si alguna vez volviéramos a necesitar un abogado de discapacidad en el futuro, será Brad Johnson y la firma de abogados The Advocates en la que trabaja. ¡Definitivamente les diremos a TODOS nuestros familiares y amigos del abogado Brand Johnson y la firma en un abrir y cerrar de ojos!
Nancy Wanetick
Primero quiero decir que estoy realmente agradecido por el bufete de abogados The Advocates, me han brindado un gran servicio a través de esta terrible experiencia y Katie, es una abogada tremenda, alguien a quien recomendaría que lucha con uñas y dientes por sus clientes y el resto del equipo me apoyó al máximo, dicho esto, me gustaría decir que cualquiera que esté tratando de encontrar un abogado para pelear su caso, The Advocates son el camino para seguir.
Tony Smith
---
Estadísticas de accidentes de camiones en Montana
---
¿Dónde se producen las muertes por camión?
En los accidentes mortales de camiones, alrededor del 82% de las muertes se atribuyen a personas ajenas al vehículo comercial (ocupantes de vehículos de pasajeros y transeúntes)

La mayoría de los accidentes de camión ocurren en zonas rurales

La mayoría de los accidentes en los que se ven implicados cabezas tractoras se producen entre las 12.00 y las 15.00 horas.

Una de las carreteras más peligrosas de Montana es la autopista 2, que pasa por Kalispell

La I-90, que cruza todo el estado a través de Missoula, Butte, Bozeman y Billings, ha sido nombrada la carretera más peligrosa del país, debido a los altos índices de conducción bajo los efectos del alcohol.
Estadísticas de accidentes de camiones en el estado de Montana
Los accidentes de camión se cobran una media de 15 vidas al año en todo el estado

La mayoría de las víctimas de accidentes de camión son hombres, debido en parte a la falta de mujeres camioneras.

En los últimos años, el número de accidentes de camión ha disminuido en todo el país, pero ha aumentado en el estado de Montana.

La mayoría de los accidentes de camión se producen entre junio y octubre.
Common causes of truck accidents
Driver fatigue

:

Truckers

work long hours, often driving on long stretches of rural road. It is easy to become tired, and it is crucial that

truck drivers

take breaks when they begin to feel fatigued

Distracted driving: Cell phone use, eating, fiddling with the radio, and other non-driving activities all cause

motorists

to take focus off of the road in front of them, increasing the risk of

vehicle accidents

Impaired driving: A driver under the influence of drugs or alcohol is a danger to everyone on the road

Mechanical failure: One of the

most

common causes of truck accidents

is faulty equipment on the

big rig

Improper passing or turning:

18-wheelers

have a much larger stopping distance than passenger cars. If a truck is cut off by a car, it may be difficult for the driver to avoid an accident
Bad weather: Icy, snowy, or foggy road conditions can lead to major accidents, especially if motorists are not driving safely for the conditions
Common truck accident injuries 
Truck accident injuries can be severe, particularly for occupants of smaller vehicles. Some common types of truck accident injuries are:
Traumatic

brain injuries

Spinal cord injuries

Broken bones

Whiplash

Disfigurement

Broken or missing teeth

Ligament tears or strains

Lacerations and bruising
---
Montana Truck Laws
---
What is a "truck" under Montana law?
In Montana, a truck is defined as a motor vehicle designed to carry an entire load. It may consist of a chassis and a body, or function as a single unit.
A "heavy truck" has a manufacturer's rated capacity of more than one ton. The manufacturer's rated capacity refers to the gross vehicle weight for the truck.
What condition does a truck need to be in to drive?
Before starting a drive, truckers must complete a pre-trip inspection of the vehicle. They must inspect the critical areas of the truck to ensure they are in good working order before the semi may be driven. To be considered safe to drive, the truck must have properly functioning:
Brakes

Tires, wheels, and rims

Headlights, tail lights, and turn signals

Reflectors

Windshield and wipers

Mirrors

Steering system

Gauges

Horn
If any one of these components is faulty, it could seriously endanger the trucker and other drivers on the road. Regular truck maintenance and inspection helps keep everyone safe.
What licenses or endorsements does a truck driver need?
In order to drive a commercial truck in Montana, a driver must obtain a CDL. The type and class of CDL they need depends on the type of vehicle they will be driving and where they will be driving it, however, the requirements for obtaining any kind of CDL are essentially the same. CDL applicants must provide the following documentation:
Proof of identity

Proof of

Montana

residency

Proof of authorized presence

Proof of Social Security number

Valid Medical Examiner's Certificate
After providing all applicable documentation, applicants must pass written and road tests.
In addition to their CDL, drivers may wish to obtain special endorsements in order to carry passengers or certain types of cargo. Endorsements are required for the following types of transport in Montana:
School buses

Passengers

Hazardous materials

Multiple trailers

Tanks
What is the speed limit for commercial trucks in Montana?
The maximum speed limit for passenger cars and light trucks on the interstate is 80 miles per hour. For heavy trucks, the maximum interstate speed limit is 70 miles per hour.
On two-lane highways and interstates passing through urban areas, truckers must adhere to a 65 mile per hour speed limit.
Speed limits are set based on engineering studies that consider all safety factors of the area. Some of the considerations include:
Size of

roadway

Roadway

type and condition

Presence and location of intersections or access roads

Traffic control devices

Visibility

Accident history

Traffic speed studies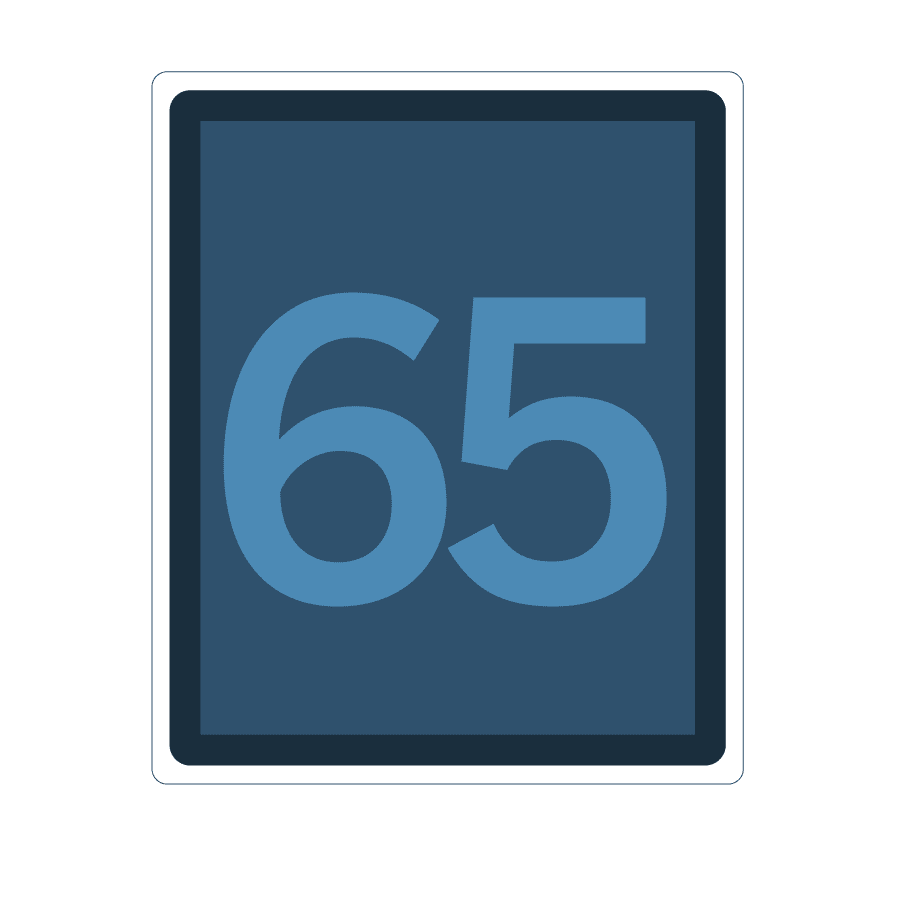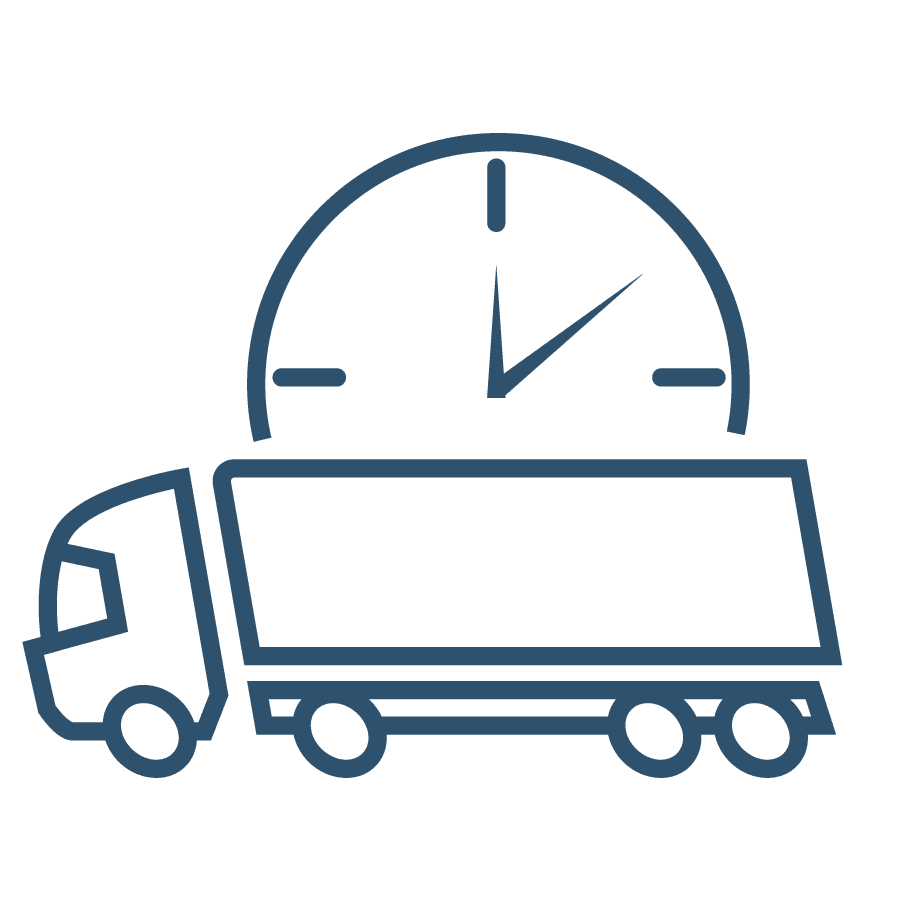 How many hours can a truck driver work at one time?
Driver fatigue is a serious problem in the trucking industry. Many trucking companies pay their drivers by the mile, so truckers are incentivized to keep driving, even when they are tired. Because of this, the Federal Motor Carrier Safety Administration created the Hours of Service Rule, a federal regulation limiting how many hours a trucker may drive at once.
The Hours of Service Rule is as follows:
Truckers

may drive a maximum of 11 hours after 10 consecutive hours off-duty

Drivers may only be on-duty, driving or not, for a maximum of 14 consecutive hours

Drivers are required to take a 30-minute break after 8 hours of driving

In adverse conditions, the 11-hour and 14-hour maximums may be increased by up to 2 hours
What is the statute of limitations for truck accidents in Montana?
Every personal injury case has a time limit, known as the statute of limitations. After the time limit is up, you lose your right of action. For all car accidents in Montana, including truck accidents, the statute of limitations is 3 years. 
However, it's important to contact an attorney to begin working on your case as soon as possible. Personal injury claims can take years to settle, depending on the severity of your injuries, the amount of evidence from the accident, and the willingness of the other party to settle.
If you believe you have a case, contact a personal injury attorney right away. This will give you the best chance of receiving the settlement you deserve.
---
When Should I Hire a Semi-Truck Accident Attorney?
---
If you were injured in a truck accident, you will need to prove liability in order to receive a settlement. Montana is a modified comparative fault state, meaning that even if you are found partially at-fault for the accident, you can still receive damages as long as the other driver is found to be more responsible.
Insurance companies will often do whatever they can to prove you had some responsibility in the accident. They will go to extreme measures to diminish your claim and avoid paying you what you deserve. While recovering from injuries and dealing with property damage, fighting insurance providers can be stressful and upsetting.
The Advocates are personal injury attorneys who are ready to take on your truck accident claim. We understand that when recovering from debilitating injuries, the last thing you want to do is navigate your way through a complex legal process. We are prepared to fight for your right to maximum compensation for the damages you have incurred.
The Advocates' law firm is here to help every step of the way, from building your case to helping you understand your medical bills. We are committed to protecting your best interests and obtaining a fair settlement for you. You deserve a semi-truck accident attorney who will fight for you. You deserve an Advocate.