Best Motorcycle Roads in Montana
With gorgeous vistas, towering mountain ranges, and stunning wildlife, Montana is a haven for anyone who enjoys being outdoors, including motorcyclists. In fact, Big Sky Country is home to some of the best motorcycle roads in America. 
We've compiled a list of some of our favorite motorcycle routes in the state. They are listed below in no particular order.
Beartooth Pass
This 54-mile scenic byway stretches from Cooke City, Montana, to the tiny city of Red Lodge (though you can take the road all the way from Yellowstone National Park). The ride travels along the border between Montana and Wyoming on one of the highest paved roadways in the Rocky Mountains.
Bikers taking this route will find themselves traversing hairpin switchbacks with drop-offs on the side. You'll get the chance to see breathtaking valley views as you climb to the summit at over 10,000 feet above sea level.
Beartooth Highway is best traveled between June and September. Be sure to dress warmly, as it can get pretty chilly as you gain altitude.
Directions: Starting in Cooke City, hop on U.S. Route 212 headed east. You'll stay on this road for the entire ride. 
If you ride the opposite way, from Red Lodge into Cooke City, you can continue down through the Northeast Entrance of Yellowstone for some Wyoming riding. You can even turn it into a multi-day trip by continuing through Yellowstone into Grand Teton National Park.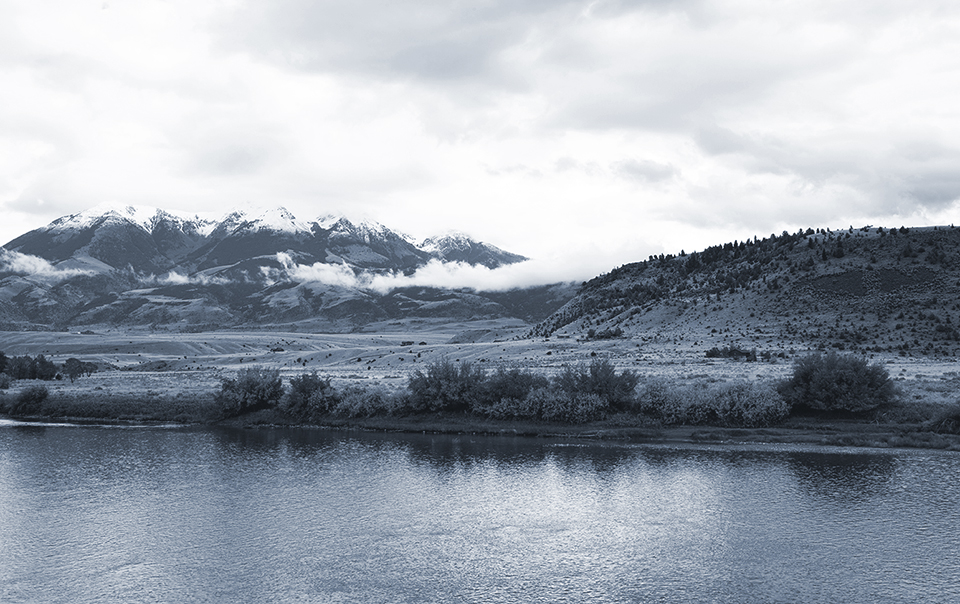 King's Hill
Scenic Byway
Along this 71-mile stretch of Highway 89, motorcycle riders will be treated to views of mountains, lakes, streams, and (if you're 
lucky) wildlife. You can take any of the numerous off-shoot roads along the way to find trailheads, campsites, ski slopes, and more.
On one end of the route, in White Sulphur Springs, you can enjoy hot springs at the Spa Hot Springs for a small fee. White Sulphur Springs also has eateries and historic sites for those interested in staying awhile.
King's Hill is best ridden from mid-May through late July or early August.
Directions: From White Sulphur Springs, get on Hwy 89 heading north. Stay on this road until you hit the Armington rest stop at the junction of Hwy 89 and Hwy 87. This stretch makes up the entirety of the scenic byway.
If you'd like to make it a longer ride, you can turn it into a loop, taking Hwy 87 to Great Falls, then I-15 south to Helena. From Helena, take US-287 to Townsend, then US-12 back to White Sulphur Springs.
Kalispell
to Libby Loop
The loop from Kalispell to Libby and back is a longer ride, clocking in at more than 250 miles. This ride twists and turns through views of rivers, lakes, and waterfalls. 
At the north end of the ride, the road travels into the tiny town of Eureka, just five miles from the Canadian border. You can stop here to eat, fish, or hike if you're interested. After Eureka, you'll ride over Lake Koocanusa, then pass both Yaak Falls and the Kootenai Falls Swinging Bridge before heading down into Libby.
Directions: From Kalispell, get on Highway 93 headed north to Whitefish. Ride the 93 until Eureka, where you'll turn left for State Route 37. When you hit the Koocanusa Bridge, take Yaak Valley Road to Yaak, then Yaak River Road to the Kootenai Falls. From here, get on Highway 2 toward Libby and back to Kalispell.
Lewis and Clark
Highway to Townsend
This route is roughly 100 miles one-way and makes a great motorcycle trip with fantastic mountain views. You'll follow the Missouri River and pass through the Helena-Lewis and Clark National Forest. Bikers on this ride can catch sights of Mt. Edith, the highest point of the Big Belt Mountains, and Sacagawea Peak, the highest mountain in the Bridger Range.
This ride is full of winding roads and pine forests, making it a fun and beautiful route.
Directions: Starting in Bozeman, hop on Highway 86 toward Bridger Bowl. When 86 intersects with US-89, take a left and head north on 89. After about 32 miles, 89 will join up with US-12. Take another left and ride the 12 through Helena National Forest until you reach Townsend.
Going-to-the-Sun Road
Going-to-the-Sun Road itself is only a little longer than 50 miles, but if you're looking for a longer ride with mind-boggling scenery, make it a loop through the southern part of Glacier National Park. 
On this ride, you'll encounter steep ascents and descents, twisties, mountain lakes, and glaciers. You will cross the Continental Divide and pass St. Mary Lake, the second-largest lake in the park. Be sure to allow yourself plenty of time for this approximately 200-mile loop—you'll definitely want to pull over and take in the views occasionally. We recommend stopping at Logan Pass and at the Wild Goose Island overlook on St. Mary Lake.
This route is best ridden in middle or late summer. It gets very snowy in the winter and the roads often aren't clear until late June or early July. It would be wise to call the park ahead of time and check on road conditions. Dress warmly, even in the summer time.
Directions: Starting in Kalispell, hop on Highway 2 toward West Glacier. This is the west entrance of the park. From here, you can head east on Going-to-the-Sun Road toward St. Mary. When you get to St. Mary, turn right on Highway 89 for East Glacier. In East Glacier, Hwy 89 connects back to Hwy 2, which you'll take along the southern tip of the park, back toward West Glacier.
U.S. Highway
12
If you're searching for a ride with plenty of curves and forest scenery, look no further. Highway 12 runs from Lewiston, Idaho, to Missoula, following the Clearwater and Lochsa Rivers. You will pass through the Nez Perce-Clearwater National Forests and the Lolo National Forest. 
One of the most beloved stretches of road on this ride is from Orofino to Kooskia—here, you'll have the river on one side and sheer cliffs on the other. There are plenty of opportunities to spot wildlife, such as deer, elk, moose, bears, or even wolves. 
Sections of this two-lane road have tight curves with limited visibility, while others have longer, sweeping curves. This road is moderately trafficked, but still remote, so be sure to fuel up before embarking. The route is about 215 miles long.
Directions: Starting in Lewiston, Idaho, take Highway 12 east. Stay on the 12 until you hit Lolo, where you'll turn left on the 93 for Missoula.
Wilsall Loop
Wilsall Loop starts the same way that the Lewis and Clark Highway route does—on Highway 86 in Bozeman. Instead of turning left on Hwy 89, turn right to head south. You'll still get sharply winding roads and views of beautiful forested areas, but it's a much shorter trip.
This 111-mile loop has a little of everything: twisties, open roads, and fast highways.
Directions: From Bozeman, hop on Highway 86 toward Wilsall. When you meet up with Highway 89, turn right and cruise down to the intersection with I-90. Take I-90 west back to Bozeman.