How a Montana Injury Lawyer Can Help You
Nobody thinks they need a personal injury lawyer until they are suddenly injured in an accident. Accidents come in many shapes and forms, and no two accidents are ever the same. This is why it is important to take action immediately if you've been hurt in an accident caused by the negligence and recklessness of another person. And one of the first actions you should take is reaching out to an experienced personal injury attorney for a consultation about your losses and potential case.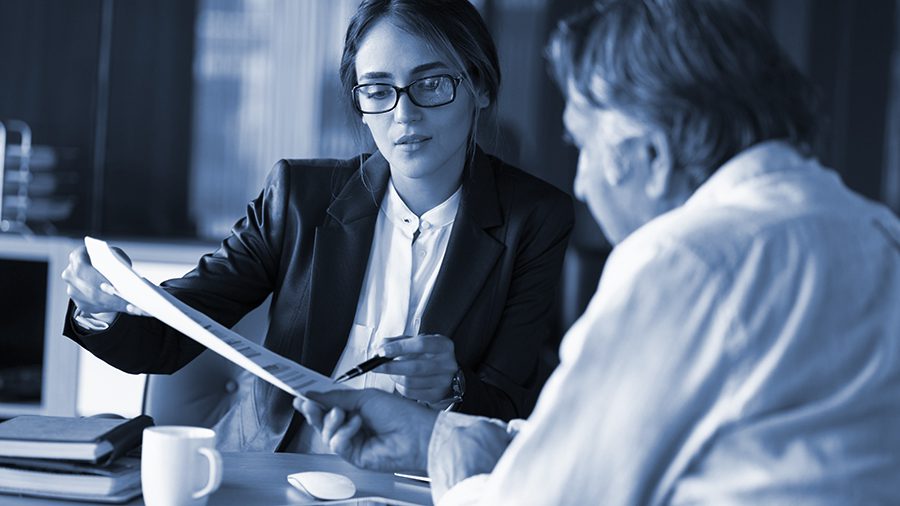 Let's face it. Nobody understands the numerous ins and outs of personal injury law quite like an accident attorney does. From liability issues to statutes of limitations and even onward to litigation, personal injury law is frequently too complex for the average person to successfully navigate. And to make matters worse, insurance adjusters are trained to exploit the legal naivety of the general public, frustrating any potential DIYers out there.
Fortunately, an injury lawyer is fairly easy to hire. Most personal injury law firms not only offer free consultations, they typically work on a contingency basis as well. This means that they charge nothing up front to hire them and only get paid if your case reaches a settlement or a positive verdict in a court of law. If you've been injured as a result of another person's reckless behavior, you should strongly consider hiring an experienced accident attorney to fight for your best interests. The following are just five most common injury types a personal injury lawyer can help you resolve.
1. Car Accidents
Car crashes, collisions, and wrecks are often a major focus of most personal injury law firms. There's no getting around the grim reality that automobiles are extremely dangerous modes of transportation. Every year in the United States, over 30,000 people die from car accidents and another 2 and a half million are injured annually. These are harrowing statistics no matter how you look at them.
Luckily, it is fairly easy to call a personal injury firm and speak to a car accident lawyer within minutes about your case. No one understands the ins and outs of car accident law quite like an experienced vehicle accident lawyer does. There's no better way to understand the profound impact hiring a personal injury lawyer has on your case than to look at the multiple studies that compare cases with and without an auto accident lawyer. These studies show that an auto accident attorney can increase a potential settlement by up to 5 times. If you've been  injured in a car accident caused by another person, you should strongly consider hiring the best car accident attorney you can find.
2. Motorcycle Accidents
Everyone knows motorcycles are dangerous. They simply do not offer the same level of vehicle safety devices available in passenger automobiles. Seat belts do little to protect riders during a motorcycle accident, and an airbag is simply impossible on a motorcycle. It's not a great revelation that regularly riding a motorcycle carries enormous risk.
But what most motorcycle crash victims don't know is that the legal aftermath of an accident can be especially frustrating and difficult to navigate. Motorcyclists are sometimes saddled with the stigma that they're reckless speed demons who flagrantly skirt traffic laws, and it's fairly common for them to be blamed for the accidents they are involved in even if it is clear they were not at fault. The best way to stand up for your rights if you are a motorcycle crash victim is to hire an experienced motorcycle accident attorney to represent your case. A motorcycle accident lawyer will know best how to sort out all of the various liability issues that come with most every motorcycle injury claim.
3. Semi Truck Accidents
There's no doubt that semi trucks rule the road. Towering up to 20 feet and weighing in at a maximum of 80,000 pounds, semi trucks can be dangerous to navigate around. When semi trucks are involved in accidents with passenger vehicles, the effects can be devastating. Every year, semi truck accidents kills thousands of people throughout the United States. More often than not, semi truck accidents leave victims with serious injury and in need of long-term care and rehabilitation.
Another major problem semi truck accident victims encounter during their recovery is the complexity of filing a semi truck accident injury claim. Since the vast majority of semi trucks operating on the road do so at the behest of trucking companies and third-party corporations, determining who exactly is liable for the accident can be daunting to the average person. Issues such as liability are precisely why you should hire a knowledgeable semi-truck accident attorney to represent your best interests. No one knows better how to successfully steer such an injury claim to a just outcome quite like a semi-truck accident lawyer can. A semi-truck injury lawyer can help you hold all parties accountable for the injuries and losses you have suffered.
4. Pedestrian Accidents
With more and more vehicles on the road each and every day, walking about as a pedestrian can be a dangerous activity. While many cities have strengthened their traffic laws in order to better protect pedestrians, accidents still do happen. More than an other accident demographic, pedestrians have the least amount of protection when traveling on public streets and roads. When they get hit by an automobile, 99% of the time they suffer serious injury.
If you've been injured in an accident as a pedestrian, the first call you should make once you begin your recovery is to a pedestrian accident lawyer. An injury attorney is your best option if you hope to be fully compensated for your injuries and losses. Insurance providers are notorious for refusing to pay just settlements to pedestrian accident victims. The best way to ensure you get a fair settlement is to hire an experienced pedestrian accident attorney. Pedestrian injury claims can become complicated fairly quickly and often require a legal expert to sort out. Don't leave money on the table by settling too early. Contact an accident lawyer in your area today
5. Dog Bites
With close to 90 million dogs running about in the United States, injuries caused by dog bites are inevitable. One of the biggest mistakes dog bite victims make is to shrug off their injuries. They do this for a number of reasons. The dog may be owned by a relative or a close friend. Or they may think the injury not severe enough to warrant anything more than a band-aid. Yet, the truth of the matter is that dog bite injuries can be dangerous if left untreated. Dog teeth are not only sharp and capable of ripping and tearing even the toughest of muscles, they are teeming with bacteria. Indeed, up to 20% of dog bite victims suffer from an infection after being bitten.
What a dog bite victim needs most after treating their injuries is to hire a dog bite lawyer to help them through the legal aftermath. Dog bite injury claims can be troublesome since they often involve the dog owner's home insurance policy. A skilled dog bite attorney can help you successfully pursue a dog bite injury claim with the utmost discretion. Don't wait to contact an injury lawyer as soon as possible about your dog bite injury case.
Advocates Personal Injury Law Firm
There's no escaping the fact that accidents happen with little notice or warning. One minute you're moving about your day, minding your own business, not a worry in the world, when out of nowhere you're suddenly injured, and your day and possibly your life has been derailed. It's a common reaction to feel helpless in such a situation, like you have nowhere to turn for help.
Don't worry. An accident lawyer can help you get back on your feet again. Whether you live in Missoula, Billings, Bozeman, or Helena, the accident attorneys with the Montana Advocates are ready to evaluate your potential injury claim today. You can either call us at (406) 905-0989 or chat online right now with an injury attorney from our homepage. Don't settle for run-of-the-mill personal injury law firms. Contact our office today. You deserve an Advocate!