Statute of Limitations for Personal Injury Cases in Nebraska
If you've been injured in an accident and have been considering filing a personal injury claim, did you know that time may be running out? Your case, whether it's an auto accident claim, workers' compensation case, or malpractice claim, is subject to a statute of limitations.
The statute of limitations is a time limit for pursuing a case, and jurisdictions all across the United States follow them. The time frames differ, however, depending on the type of claim and where you'll be filing it.
We've outlined some of the most important information regarding Nebraska's statutes of limitations below.
Understanding
Statutes of Limitations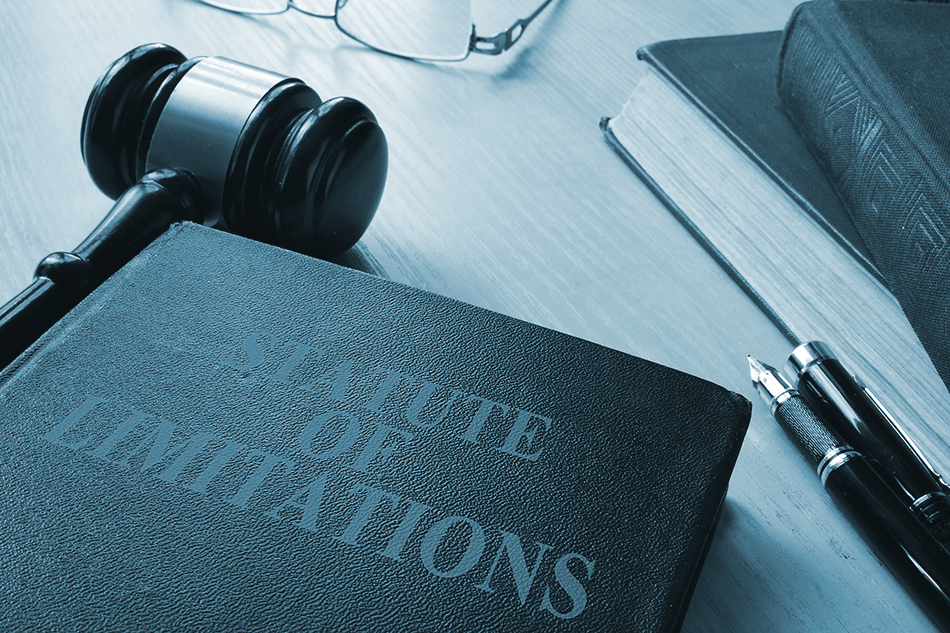 Statutes of limitations set forth an amount of time a claimant has to file their claim. After the statute of limitations is up, the claimant loses their right of action. This means that if you let the deadline for your case pass, you will never be able to pursue that claim again.
The statute of limitations is in place to ensure that claims are filed and pursued in a timely manner. This means that evidence and witness memories are more likely to be fresh. It also allows the court system to process claims efficiently.
In many cases, the statute of limitations begins from the date of the cause of action (in our case, the date of the injury or harm) and ends as soon as time runs out. But this is not always the rule. There are several factors that can lengthen or shorten the amount of time you have to file.
What Are the General
Statutes of Limitations
for
Personal Injury Cases
in Nebraska?
No article can accurately describe the statute of limitations for all cases and all circumstances. The unique factual details about your case will determine how much time you have. Below are the general statutes of limitations for personal injury cases in Nebraska.
Car accidents

: 4 years

Dog bites

: 4 years

Premises liability

: 4 years

Product liability

: 4 years

Property damage

: 4 years

Slip and fall accidents: 4 years

Wrongful death

: 2 years
If you believe you have a case, contact a personal injury lawyer. They will be able to offer you a free consultation and help you understand how much time you have to take legal action. 
Factors that Can Impact Your
Time Limit
The type of case is not the only thing that will determine how long you have to file. There are a number of circumstances that may give you more or less time than the general statute of limitations.
Age of the
injured person
The age of majority in Nebraska is 19. If a claimant is a minor on the date of the accident or injury, the statute of limitations for their case may not begin until their 19th birthday. The parents of the minor may file a claim on their behalf before the minor reaches the age of majority.
Government agencies
Claims against government entities often have a shorter statute of limitations than other types of cases. There are also additional requirements for bringing claims against the government—a personal injury attorney can help you find and file the correct forms.
Because the process for claims against government entities is more complicated, contact an attorney as soon as possible to ensure you meet all applicable deadlines.
Discovery rule
In some cases, the statute of limitations may begin later than the date of harm. The discovery rule states that the statute of limitations begins on the date the injury or illness was discovered or should have been discovered.
One example of this is an asbestos claim. If a plaintiff was exposed to asbestos and that exposure caused illness or injury, the statute of limitations is generally four years from the date the harm was discovered or should have been discovered.
How Can a Nebraska
Personal Injury Attorney
Help Me?
Personal injury cases can take a long time to settle. An attorney can help you avoid missing deadlines. If the statute of limitations is about to run out, your lawyer can help you file a personal injury lawsuit and take your claim to court.
Additionally, the at-fault party's insurance company will likely not make it easy for you to obtain the settlement you deserve. These giant corporations will often do everything in their power to avoid compensating you fairly for your injuries. 
The Advocates have helped thousands of accident victims through their recoveries, and we are ready to help you too. Your Advocate will help you understand how the statute of limitations applies to your case and will help you get your claim filed in time.
Whether you have a motor vehicle accident claim or a wrongful death case for the loss of a loved one, The Advocates can help. We will be by your side every step of the way, ready to answer your questions, build your case, and negotiate on your behalf.
Contact The Nebraska Advocates law firm for a free consultation today. You deserve an attorney who will fight for justice in your personal injury case. You deserve an Advocate.