Why You Need a Lawyer After a Montana Car Crash
If you were recently involved in a collision, you may be asking yourself: Do I need a lawyer for my accident?
The most important thing you should know is that you not only have the right to speak with an attorney before making any decisions involving an insurance claim, you have the right to hire a lawyer as well. While we understand it can be difficult taking the first step toward your recover by yourself, The Advocates are here to simplify the claims process for you and help you get the compensation you are owed. 
Shortly after your collision, you'll be contacted by the at-fault party's insurance company in hopes you'll quickly settle your accident claim. You may not be prepared for this, and that's okay. That's where our accident attorneys step in. Our job is to do the negotiating for you so that you can focus on healing. We will make sure your voice is heard and your story is told. 
Talk to an Attorney First, Negotiate with Insurance Later
In the following article, we will outline what to expect from insurance companies, how to recover full compensation and when to hire the right car accident lawyer for your case. 
Is Insurance Going to Cover my Bills?
The simple answer is: yes…and no. Insurance companies usually handle the costs of injury-related accidents, but they are notoriously known for offering lower settlement amounts than what you're owed. Auto insurance agencies are in the business of making money and are trained to pay you far less in compensation than what your injuries are actually worth. 
Even though an insurance adjuster may seem like your friend on the phone, they are for-profit businesses and want to make money in the end. If you're unsure if insurance will cover your medical bills and other expenses related to your collision, then you should contact one of our personal injury attorneys at The Advocates right away. 
What are Common Insurance Tricks I Should Know?
The second most important thing you should know following your right to speak with an accident lawyer is that auto insurance companies can be ruthless when it comes to maximizing their profit. Insurance adjusters are highly trained professionals when it comes to minimizing your payout for your injuries and losses. 
Insurance agencies are some of the best smooth-talkers in the business and will use common tricks to avoid offering you fair compensation for your accident. 
Here are a few tactics you should be mindful of:
1. Insurance Can Delay Your Car Accident Claim
Delaying your car accident claim is one of the worst tricks insurance companies use to minimize your compensation amount. If they don't flat out deny your claim, they will delay the process of filing your claim in hopes of wearing you down.
While you may still be unsure if you should contact a car accident lawyer, this is where we come in handy. Your attorney with The Advocates will make sure your claim doesn't get pushed aside and is addressed in a timely manner.
2. Insurance Companies May Demand a Recorded Statement Right Away
Oftentimes, an insurance adjuster will reach out to you right after your accident occurs, stating that the claims process cannot begin until a statement is made. This is one of the oldest tricks in the book.
The truth is: you have the right to wait until you speak with an attorney. If you give a statement beforehand, you may not be able to make a claim for any injuries that appear later on. 
3. Insurance Will Spy on Your Social Media Accounts
It's important you don't post any information about your accident on social media. Unfortunately, auto insurance companies are legally allowed to spy on your accounts to diminish the value of your injury claim. Insurance companies use something called "surveillance" to find any type of evidence that can be held against you. Simply put, keep any and all evidence offline and in the presence of your attorney. 
4. Auto Insurance May Underestimate Your Medical Bills
Depending how severe your injuries are, you may have medical bills coming from a list of places; an anesthesiologist, chiropractor, ambulance, surgeon, therapist and more. Insurance companies have been known to undercount the exact number of medical bills you've received. Your attorney will be able to help you count and collect each one so that you are fully compensated for your injuries.
5. Insurance Adjusters Often Fake Empathy to Get a Lower Settlement
This one may come as a surprise, but faking empathy is one of the many tricks insurance companies use to diminish the value of your accident claim. It may seem like the insurance adjuster on the phone is concerned with getting your bills paid as soon as possible, but once you settle your claim, you can't reopen it. 
You can always speak with one of our accident attorneys to discuss concerns about what to do after your collision and how to recover full compensation for your injuries.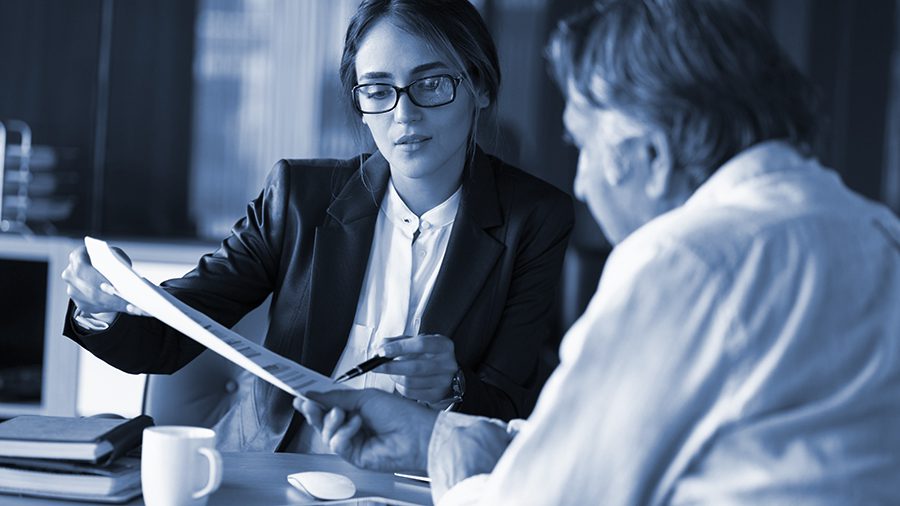 How Can I Recover Full Compensation for My Injuries?
When you hire an Advocate to represent your legal claim, you can spend more time healing from your accident. One of our attorneys will fight for your case from start to finish, negotiate with the at-fault party's insurance company and make sure all evidence is collected and organized.
However, there are a few steps you can take to ensure that we build you the strongest claim possible. These include:
Going to all your doctor appointments
Refraining from contact with the at-fault party; apologies can be written off as confessions
Keeping all documentation from your accident
IMPORTANT: declining giving any statements without an attorney present
The best thing you can do to recover full compensation in Montana is to hire a trusted car accident lawyer. Our attorneys have the skills needed to navigate any and all insurance tricks and help you get the settlement you're owed.
When Should I Hire an Accident Attorney With The Advocates?
You should always contact the police after a collision occurs and seek medical attention right away, even if you were involved in a relatively minor collision. Once you are safe and able to, we recommend consulting with an accident attorney as soon as possible.
While you may not need to hire an attorney, we offer honest legal advice free of charge to anyone who needs legal guidance. In the event you do need a lawyer, here are a few reasons why you should hire one right away:
1. Must Meet Legal Deadlines
Like most states, Montana has a strict time limit on filing a personal injury claim. This is known as the statute of limitations. In Montana, you have approximately 3 years from the date of your collision to bring a lawsuit to court. 
2. Evidence Expires
If your accident occurred where surveillance footage is needed to prove liability, it's crucial you hire an attorney right away so they can collect this evidence for you. This camera footage will eventually get deleted or recorded over if not retrieved in time.
3. Witness Testimonies Lose Value
It's hard to forget when an accident occurs but it's even harder to remember the exact details of a crash as time passes. Either witnesses often forget what happened or they simply don't want to speak with an attorney later down the road. Don't worry. We will do the contacting for you and will preserve any written or verbal statements on your behalf. 
4. Need Medical Treatment Options
We understand that some people need medical treatment but don't have health insurance. We work with a list of trusted medical providers in your area that we can recommend you to. Give us a call so we can refer you to one of our doctors.
Speak with a Montana Attorney Today!
If you or a loved one were recently injured in Montana due to another driver, you will need a serious car accident attorney on your side. Our job at The Advocates is to get you the recovery you deserve and the compensation you are owed. 
You can contact our law firm below:
Call our office at 406-534-7179
Use our Live Chat feature on homepage
Fill out a form below
Don't wait. You deserve an Advocate!
Speak with an Advocate Today!