A Pedestrian Accident Attorney Can Help Your Case
Any car accident can be a devastating event; however, when a motor vehicle collides with a pedestrian, the pedestrian is at significantly higher risk for serious injuries or fatalities.
The Advocates' Wyoming personal injury attorneys have spent years helping pedestrian accident victims with their recoveries, and we can help you too. We are committed to helping you get your life back on track after your accident.
If you or a loved one has been involved in a pedestrian accident in Wyoming and need an experienced attorney for your personal injury claim, contact The Advocates law office today for a free consultation.
The Next Steps In Your Case
Injury

Immediately after your accident, check for injuries
Hire Attorney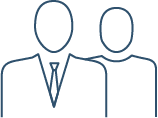 Contact The Advocates as soon as possible to begin the road to recovery
Treatment

Seek medical attention as soon as you can
Medical Records

Keep track of any and all treatment you receive during recovery
Treatment Completed

Once you've completed treatment, your case can move forward
Demand

Your Advocate will send a demand letter to the other party
Frequently Asked Questions
Not every accident requires an attorney. However, if the accident resulted in injuries or significant property damage, it is a good idea to contact a lawyer. An experienced personal injury attorney can help you navigate the claims process, which can be lengthy and complex. Your attorney will build your case, keep track of your medical records, negotiate with insurance companies, and represent you in court if necessary. Studies have shown that accident victims who hire a personal injury lawyer can receive settlements up to 3.5 times larger than if they settled on their own.
The best way to know if you have a case is to speak with an attorney. The Advocates offer free consultations—you can speak with a qualified legal team to understand what your case is worth without paying a dime. Once you have decided to hire an Advocate, we will investigate your accident to firmly establish liability.
Your initial consultation with us is always 100% free. There are never any upfront costs or hidden fees when you hire The Advocates.
Our attorneys work on a contingency basis, which means that our attorney fees are calculated as a percentage of your settlement. You will not pay us unless we win your case, and you receive a settlement.
Every personal injury case is different. There is no one-size-fits-all solution to accident claims. The length of the claims process will depend on the severity of your injuries, the willingness of the other party to settle, the court's caseload, and more.
In general, personal injury cases can take anywhere from several months to a few years. It's important to contact an attorney as soon as possible to get your case started. Each state has a statute of limitations for personal injury cases, after which you will lose your right of action.
When you hire The Advocates, we will begin investigating your accident immediately while you finish medical treatment. Once all evidence and medical records have been compiled, your attorney will send a demand letter to the other party's insurance company. At this point, negotiations will begin.
In many cases, a settlement can be reached during negotiations. If the other party refuses to make a fair offer, you may choose to file a suit. In the litigation phase, your attorney will represent you in court in front of a judge, jury, and/or arbitrator.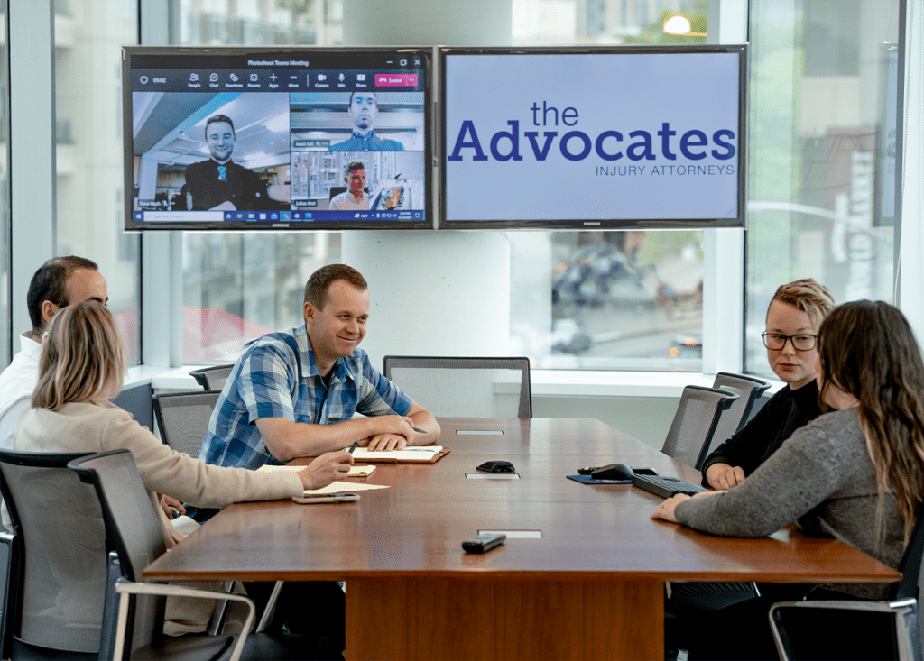 A Team of Legal Professionals Assigned to Your Case
For nearly 30 years, The Advocates personal injury law firm has helped thousands of victims receive the compensation and care they deserve after their accidents, and we are prepared to do the same for you. 
We can help you:
Understand the claims process

Investigate your accident

Build your case

Negotiate with insurance adjusters

Take your case to court if necessary
---
Hable con un profesional
No es necesario programar una cita
No es necesario esperar una respuesta por correo electrónico
Consulta gratuita en línea
Hablar directamente con un abogado
---
Tuve un accidente hace 3 años y tuve una muy mala experiencia con el abogado en ese entonces. Tuve otro accidente el año pasado y llamé a The Advocates. Mark y su equipo fueron increíbles, cambiaron mi opinión sobre los abogados de accidentes, se mantuvieron en contacto conmigo en cada paso del camino y me dieron autoridad para elegir por mí misma. No me obligaron a aceptar lo que ellos decían, podía ir en contra y aun así habrían trabajado conmigo de la misma manera. Esta vez tenía opciones, siempre iría con Mark. Incluso le he enviado varios amigos, porque agradezco toda la ayuda y el apoyo durante todo el proceso.
Amber Powers
Mi experiencia con The Advocates fue muy buena. Después de ser atropellado por un automóvil en mi motocicleta, me ayudaron con el acuerdo con la compañía de seguros para pagar las facturas del hospital. Ellos fueron extremadamente servicial y amables. Siempre respondían mis preguntas en el mismo día o al día siguiente. Cada correo electrónico que envié siempre fue respondido. Si desafortunadamente tiene que sufrir una lesión por parte de otra persona, recomendaría a The Advocates para que lo ayuden a resolver cualquier deuda que tenga debido a esa lesión. Fue genial trabajar con ellos y me ayudaron a dejar atrás este desafortunado evento.
Kevin Strehler
Steve y su equipo en The Advocates fueron increíbles. Tomaron mi caso después de que me chocaron por detrás resultando en una operación del cuello. Steve y compañía se aseguraron de que todo estuviera resuelto y de que obtuviera la máxima compensación posible. Definitivamente recomiendo a The Advocates.
Michael Henrie
¡El Sr. Brad Johnson, nuestro abogado, fue increíble! Fue muy informativo, nos mantuvo al tanto de mi caso con llamadas periódicas. Nos devolvió las llamadas en 24 horas o menos. Brad Johnson es muy cortés, honesto, amable y es un placer hablar y trabajar con él. Hay muy pocos abogados por ahí que podrían siquiera acercarse a la alta moral que Brad Johnson tiene y ha mostrado hacia nosotros. Necesitamos más abogados como Brad Johnson. Si alguna vez volviéramos a necesitar un abogado de discapacidad en el futuro, será Brad Johnson y la firma de abogados The Advocates en la que trabaja. ¡Definitivamente les diremos a TODOS nuestros familiares y amigos del abogado Brand Johnson y la firma en un abrir y cerrar de ojos!
Nancy Wanetick
Primero quiero decir que estoy realmente agradecido por el bufete de abogados The Advocates, me han brindado un gran servicio a través de esta terrible experiencia y Katie, es una abogada tremenda, alguien a quien recomendaría que lucha con uñas y dientes por sus clientes y el resto del equipo me apoyó al máximo, dicho esto, me gustaría decir que cualquiera que esté tratando de encontrar un abogado para pelear su caso, The Advocates son el camino para seguir.
Tony Smith
---
Wyoming Pedestrian Accident Statistics
---
Where are pedestrian accidents most likely to occur?
Wyoming pedestrian accident statistics
Common causes of pedestrian accidents
Speeding: The faster a

motorist

is traveling, the less reaction time they give themselves when a hazard becomes present. Speeding also increases the risk of

serious injuries

or death

Impaired driving: Driving under the influence of drugs or alcohol creates a danger to everyone on the road

Distracted driving and/or walking: Cell phone use, fiddling with music, and other activities can cause both drivers and pedestrians to become distracted from their surroundings

Failure to yield right-of-way: Drivers should

yield to pedestrians at

crosswalks

, while pedestrians should yield when crossing at non-

crosswalk

locations

Poor visibility: When pedestrians walk at night or in areas with low visibility, it increases their chances of being hit by a car

Pedestrians walking unsafely: Pedestrians should use sidewalks when possible and walk against the flow of traffic
Common pedestrian accident injuries 
Depending on the severity of the accident, pedestrian injuries can range from mild to life-threatening. It is not uncommon for injured pedestrians to suffer:
Traumatic

brain injuries

Spinal cord injuries

Broken bones

Broken or missing teeth

Internal organ damage

Lacerations and bruising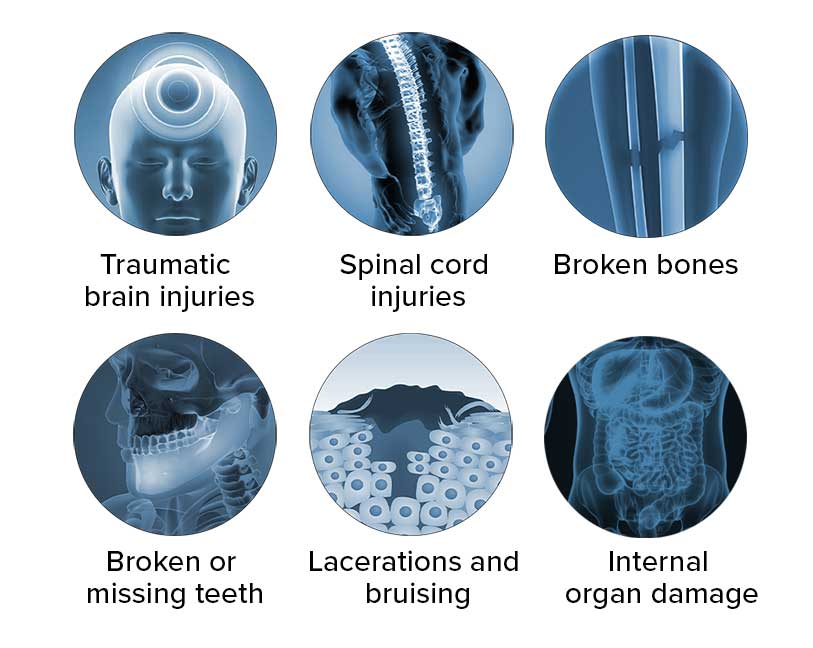 ---
Wyoming Pedestrian Laws
---
Where can pedestrians cross the street?
State law states that pedestrians may cross the street in the following locations:
At a marked

crosswalk

At an unmarked

crosswalk

(typically at intersections with a sidewalk on either side)

Using a pedestrian tunnel or overhead pedestrian crossing
If a pedestrian crosses the street at any point besides a crosswalk, they must yield the right-of-way to motor vehicles.
Pedestrians may not cross the street diagonally unless permitted by traffic signals. They also may not cross at a non-crosswalk location between two intersections ruled by traffic signals.
Drivers must yield to blind pedestrians (identifiable by the presence of a white cane or service dog) at all times.
Where should pedestrians walk when there is no sidewalk?
Pedestrians and those in wheelchairs should always use the sidewalk when possible and practicable. When a sidewalk is not present, pedestrians should:
Walk on the shoulder of the road, as far from the roadway as possible

Walk against traffic (usually the left side of the road)

Strive to remain as visible as possible– wear bright and/or reflective clothing, especially at night

Yield to all vehicles upon the roadway
The best way to prevent motor vehicle accidents is for everyone on the road- drivers and pedestrians alike- to stay aware of their surroundings and behave as predictably as possible.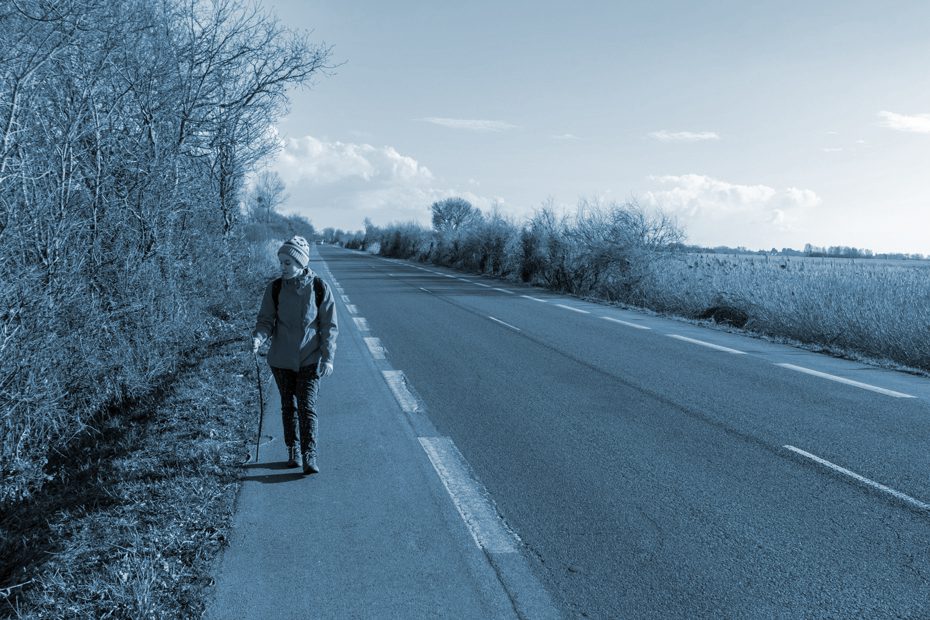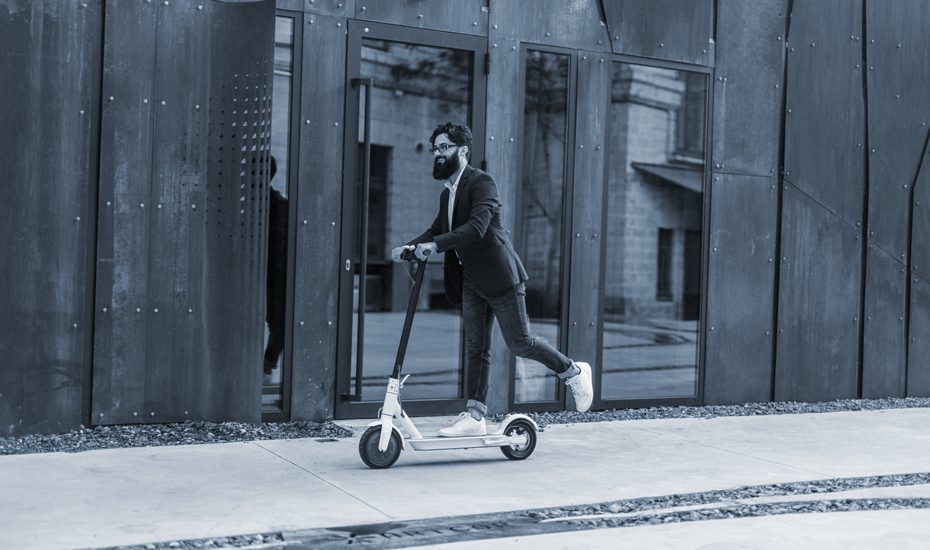 Who can use the sidewalk besides pedestrians?
There are no state laws restricting bicycles or other vehicles, such as scooters or mopeds, from riding on the sidewalks.
Many municipalities, however, have their own ordinances regarding this issue, such as Cheyenne, where riding on sidewalks is prohibited in the central business district.
What is the statute of limitations for a pedestrian accident?
For any personal injury case, a plaintiff only has a certain amount of time to file their claim. After that time period is up, they lose their right of action. This is referred to as the statute of limitations.
In Wyoming, the statute of limitations for personal injury cases is 4 years. However, it is a good idea to file your claim much sooner than that. Personal injury cases can take a long time to settle, so it is a good idea to give yourself as much time as possible before the statute of limitations is up. As soon as you think you may have a case, contact a personal injury lawyer so they may begin working on your claim.
---
When Should I Hire a Wyoming Pedestrian Accident Attorney?
---
If you were injured in a pedestrian accident, you likely have a lot on your plate– it may feel like life will never go back to normal. Additionally, you may be unsure of what steps to take next for your accident claim.
Insurance companies will often do whatever they can to avoid offering you the compensation you deserve. They may try to diminish the severity of your injuries or deny liability altogether. Attempting to fight these multibillion-dollar companies on your own can be stressful and detrimental to your recovery.
The personal injury attorneys with The Advocates have years of experience negotiating with insurance providers and fighting for our clients' rights. Our legal professionals are standing by to take care of the claims process for you, so you can focus on feeling better.
We will be there for you every step of the way– our goal is always to protect your best interests. Contact us today for a free case evaluation. You deserve an attorney who will fight for you. You deserve an Advocate.