Douglas Day, Personal Injury Attorney
Douglas has lived in Montana since 2001, when he and his family moved to Missoula so he could attend law school at the University of Montana. He quickly fell in love with Big Sky Country and became passionate about helping the families of central Montana. Douglas has based his career on serving his fellow community members with zeal and compassion. His goal is always to help his personal injury clients make the best of a difficult situation. 
Education
University of Montana School of Law—J.D. (2004)
University of California San Diego—B.S. Biochemistry and Cellular Biology (1999)
Professional Experience
The Advocates—Attorney (2017-present)
Montana Office of Public Defender—Regional Deputy (2005-2017)
10th Judicial District—Law Clerk (2004-2005)
Professional Affiliations And Awards
Office of Public Defender Excellence in Leadership Award (2013)
Governor's Award for Excellence in Performance (2007)
Montana Department of Administration's Team of the Year Award (2007)
Montana State Bar (2005)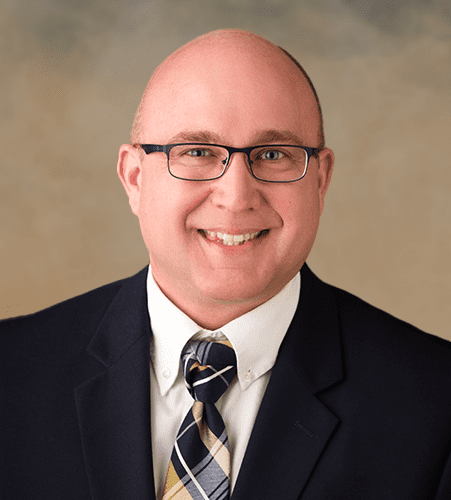 RISK-FREE CONSULTATION
Douglas's Story
Douglas has lived and worked in Montana for more than 20 years. After graduating from law school, he clerked for the 10th Judicial District for a year. He began serving as a Regional Deputy for the Montana Office of Public Defender in 2005, managing attorneys and clients for 11 counties across central Montana. He has completed advanced courses in trial advocacy and is certified to defend capital crimes.  
When not working with clients, Douglas enjoys serving in his church and community, as well as spending time with family. He loves playing board games with his four children, reading young adult fiction, being outside, and running marathons with his wife. His entire family enjoys being physically active—so much so that in 2007, they started a nonprofit organization to promote youth fitness in central Montana.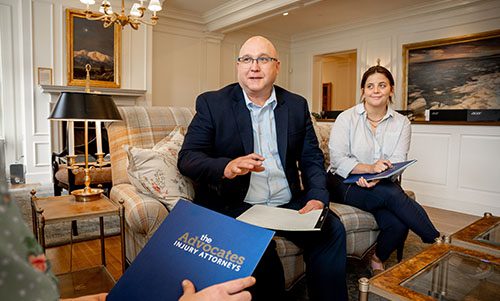 5 Reasons to Make Douglas Your Personal Injury Attorney
Over 15 years' law experience

 

Hundreds of cases won

 

Millions of dollars recovered in settlements

 

Recipient of several awards for excellent legal work

 

Passionate about helping and serving Montanans

 

I was in an accident 3 years ago and had a very bad experience with the attorney back then I was in another accident last year and called the advocates mark and his team were amazing changed my view on accident attorneys they kept I'm touch with me every step of the way gave me authority on choices for myself I didn't have to go with what they said I could go against it and they still would have worked with me the same I had choices this time around I would always go with Mark I have even sent friends his way just cause I appreciate all the help and support the whole way threw.
- Amber Powers
My experience with the advocates was a good one. After being hit by a car on my motorcycle they helped me with a settlement with the insurance company to get the hospital bills paid. They were extremely helpful. They always answered any questions I had with in a day. Every email I sent was always responded to. If you unfortunately has to go through a injury by another person I would recommend them in helping you resolve any debt you have because if that injury. The Advocates were great to work with and help me get this unfortunate event behind me.
- Kevin Strehler
Steve and his crew at The Advocates were nothing short for amazing. They took my case after I was rear-ended resulting in neck surgery. Steve and company made sure all of the was taken care of and that I got the maximum compensation possible. I definitely recommend The Advocates
- Michael Henrie
Mr. Brad Johnson, our lawyer; was Awesome! He was very informative, kept us up to date on my case with regular calls. He returned calls back to us within 24 hours or less. Brad Johnson is very courteous, honest, kind, and a pleasure to talk to and work with. There are very few Lawyers out there that could even come close to the high morals that Brad Johnson has and has shown towards us. We need more lawyers like Brad Johnson . If we ever needed a disability lawyer again in the future; it would be Brad Johnson and The Advocates Firm that he works at. We will definitely turn ALL of our family and friends towards this lawyer and firm; in a heartbeat!!!
- Nancy Wanetick
I want to First say that I am truly thankful for the advocates Law Firm they have been a great service to me through this ordeal and Katie she is a tremendous lawyer someone that I would recommend she fights tooth and nail for her clients and the rest of the team they supported me to the fullest with that being said I would like to say for anyone who is trying to find an attorney to fight their case The Advocates is the way to go.
- Tony Smith