A Personal Injury Attorney Can Help Your Case
A motor vehicle accident can be a life-altering experience. You may be left with lasting injuries, emotional trauma, and medical bills that feel devastating. Getting your life back on track may seem impossible.
If you decide to file a claim against the at-fault party's insurance, there will be expenses to keep track of, paperwork to fill out, and deadlines to hit. It is a complex process with many potential pitfalls. A car accident attorney can help you avoid the stress of all the legal work, so you can focus on your recovery.
If you've been injured by a negligent driver in Iowa, you may be entitled to compensation for your damages. An experienced personal injury attorney can help. From investigating your car accident to negotiating with insurance companies, The Advocates are ready to take your case. We are a personal injury law firm representing clients in Des Moines, Cedar Rapids, and all throughout the state of Iowa.
The Next Steps In Your Case
Injury

Immediately after your accident, check for injuries
Hire Attorney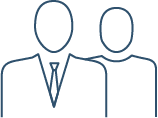 Contact The Advocates as soon as possible to begin the road to recovery
Treatment

Seek medical attention as soon as you can
Property Damage

Get any property damage assessed and repaired
Treatment Completed

Once you've completed treatment, your case can move forward
Demand Letter

Your Advocate will send a demand letter to the other party
Frequently Asked Questions
Not every accident requires an attorney. However, if the accident resulted in injuries or significant property damage, it is a good idea to contact a lawyer. An experienced personal injury attorney can help you navigate the claims process, which can be lengthy and complex. Your attorney will build your case, keep track of your medical records, negotiate with insurance companies, and represent you in court if necessary. Studies have shown that accident victims who hire a personal injury lawyer can receive settlements up to 3.5 times larger than if they settled on their own.
The best way to know if you have a case is to speak with an attorney. The Advocates offer free consultations—you can speak with a qualified legal team to understand what your case is worth without paying a dime. Once you have decided to hire an Advocate, we will investigate your accident to firmly establish liability.
Your initial consultation with us is always 100% free. There are never any upfront costs or hidden fees when you hire The Advocates.
Our attorneys work on a contingency basis, which means that our attorney fees are calculated as a percentage of your settlement. You will not pay us unless we win your case, and you receive a settlement.
Every personal injury case is different. There is no one-size-fits-all solution to accident claims. The length of the claims process will depend on the severity of your injuries, the willingness of the other party to settle, the court's caseload, and more.
In general, personal injury cases can take anywhere from several months to a few years. It's important to contact an attorney as soon as possible to get your case started. Each state has a statute of limitations for personal injury cases, after which you will lose your right of action.
When you hire The Advocates, we will begin investigating your accident immediately while you finish medical treatment. Once all evidence and medical records have been compiled, your attorney will send a demand letter to the other party's insurance company. At this point, negotiations will begin.
In many cases, a settlement can be reached during negotiations. If the other party refuses to make a fair offer, you may choose to file a suit. In the litigation phase, your attorney will represent you in court in front of a judge, jury, and/or arbitrator.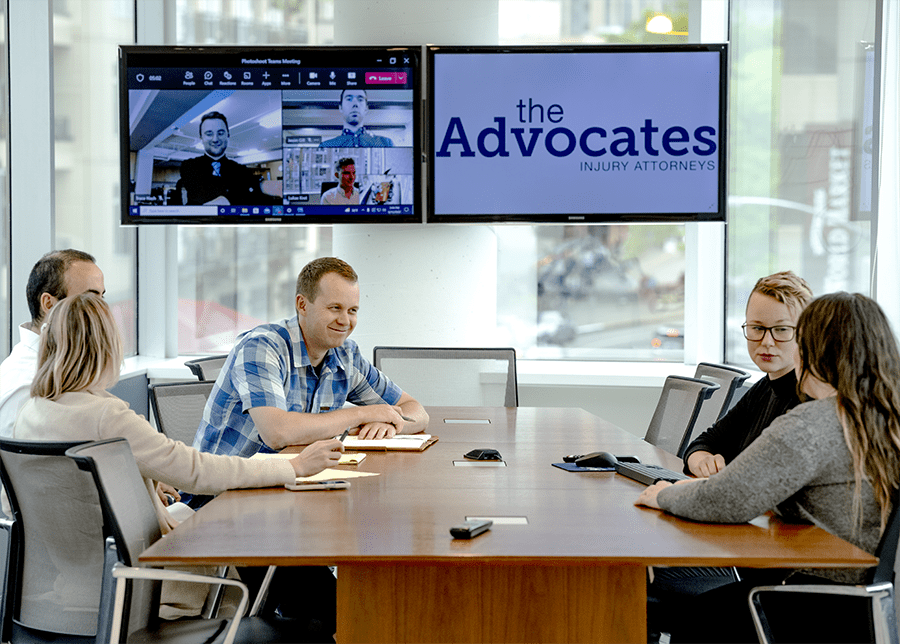 A Team of Legal Professionals Assigned to Your Case
For 30 years, the personal injury lawyers with The Advocates have helped victims receive the compensation and care they deserve after their accidents, and we are prepared to do the same for you. 
We can help you:
Understand the claims process

Investigate your accident

Build your case

Negotiate with insurance adjusters

Understand your

medical bills
---
Talking to a Professional
No need to schedule an appointment
No need to wait for an email response
Free online consultation
Talk directly with an attorney
---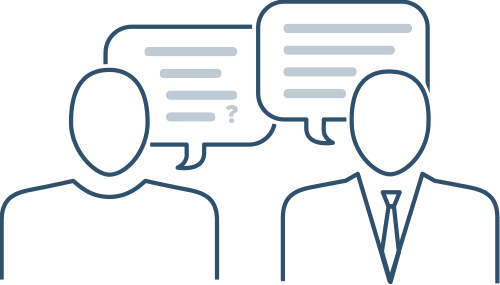 I was in an accident 3 years ago and had a very bad experience with the attorney back then I was in another accident last year and called the advocates mark and his team were amazing changed my view on accident attorneys they kept I'm touch with me every step of the way gave me authority on choices for myself I didn't have to go with what they said I could go against it and they still would have worked with me the same I had choices this time around I would always go with Mark I have even sent friends his way just cause I appreciate all the help and support the whole way threw.
- Amber Powers
My experience with the advocates was a good one. After being hit by a car on my motorcycle they helped me with a settlement with the insurance company to get the hospital bills paid. They were extremely helpful. They always answered any questions I had with in a day. Every email I sent was always responded to. If you unfortunately has to go through a injury by another person I would recommend them in helping you resolve any debt you have because if that injury. The Advocates were great to work with and help me get this unfortunate event behind me.
- Kevin Strehler
Steve and his crew at The Advocates were nothing short for amazing. They took my case after I was rear-ended resulting in neck surgery. Steve and company made sure all of the was taken care of and that I got the maximum compensation possible. I definitely recommend The Advocates
- Michael Henrie
Mr. Brad Johnson, our lawyer; was Awesome! He was very informative, kept us up to date on my case with regular calls. He returned calls back to us within 24 hours or less. Brad Johnson is very courteous, honest, kind, and a pleasure to talk to and work with. There are very few Lawyers out there that could even come close to the high morals that Brad Johnson has and has shown towards us. We need more lawyers like Brad Johnson . If we ever needed a disability lawyer again in the future; it would be Brad Johnson and The Advocates Firm that he works at. We will definitely turn ALL of our family and friends towards this lawyer and firm; in a heartbeat!!!
- Nancy Wanetick
I want to First say that I am truly thankful for the advocates Law Firm they have been a great service to me through this ordeal and Katie she is a tremendous lawyer someone that I would recommend she fights tooth and nail for her clients and the rest of the team they supported me to the fullest with that being said I would like to say for anyone who is trying to find an attorney to fight their case The Advocates is the way to go.
- Tony Smith
---
Iowa Car Accident Statistics
---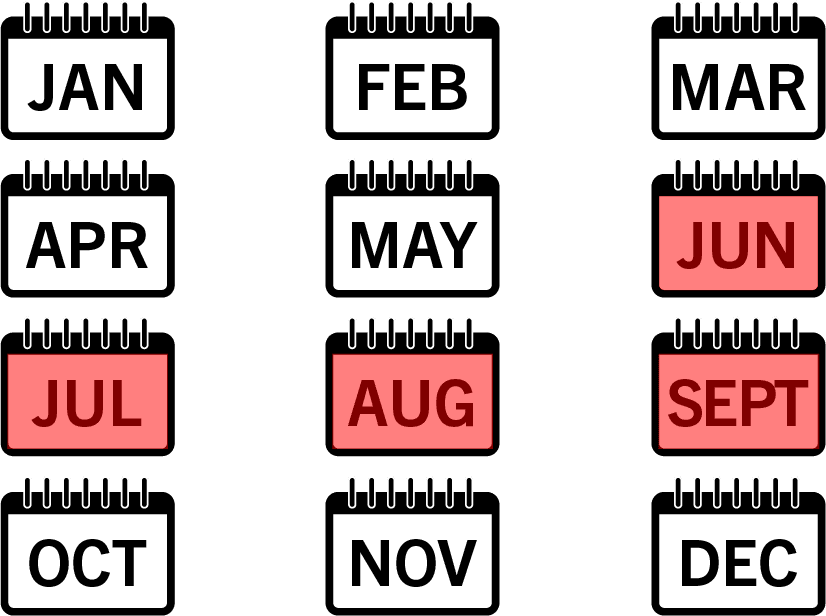 Where are car accidents most likely to happen?
Car accident statistics
More than 300 people die on

Iowa

roads every year

Seatbelt violations

have decreased significantly

(around 65%) since 2011

More than 1,000 Iowa accidents each year are attributed to distracted driving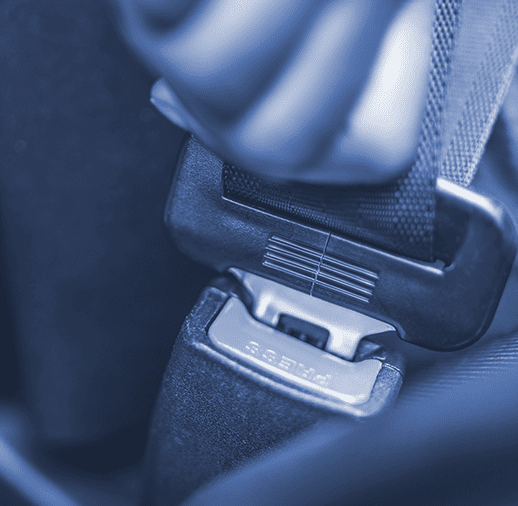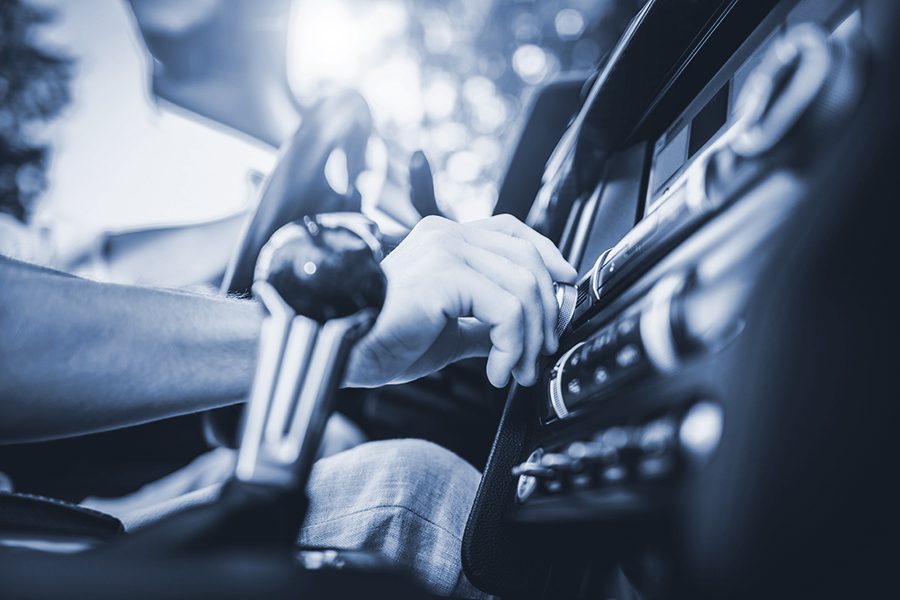 Common causes of car accidents
Distracted driving:

Motorists

become much more dangerous and unpredictable when texting or talking on the phone

Impaired driving: When a

motorist

is under the influence of alcohol or drugs, the risk of an accident rises significantly

Speeding: High speeds not only give drivers less time to react to hazards, they also make accidents more likely to result in

serious injuries

or death

Following too closely: Tailgating is a dangerous practice that can easily lead to rear-end collisions

Improper passing: On two-lane highways, passing on curves or hills can lead to head-on collisions

Poor conditions: When roads are slick or visibility is low, it can increase the risk of a car accident
Common car accident injuries
Depending on the nature of your accident, car accident injuries can range from mild to life-threatening. Some common vehicle collision injuries include:
Traumatic

brain injuries

Spinal cord injuries

Internal organ damage

Broken bones

Whiplash

Lacerations and bruising

Scarring and disfigurement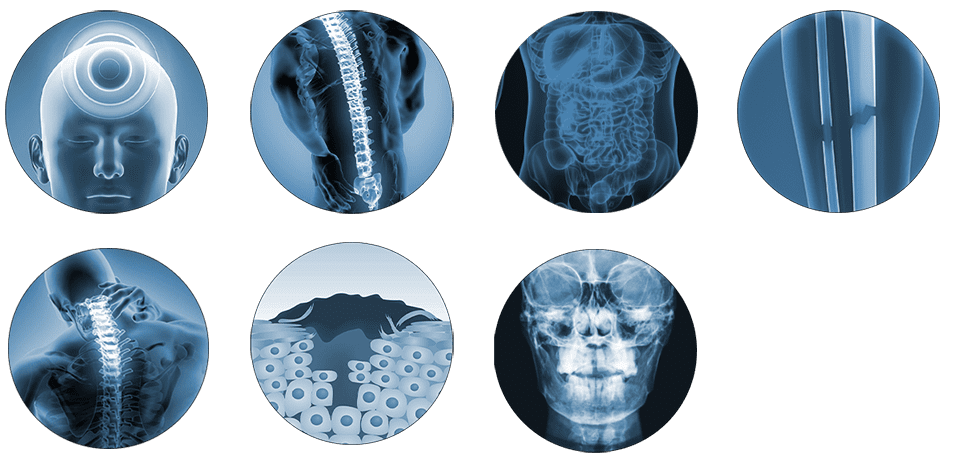 ---
How to Handle a Car Accident
---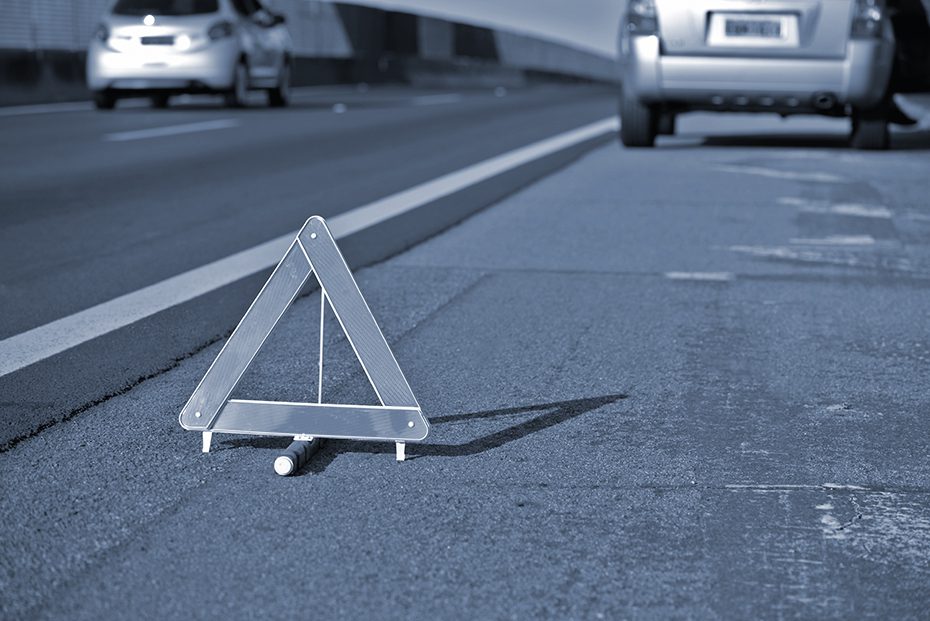 Stay at the scene of the accident
Iowa law specifies that when an accident results in injury, death, or vehicle damage, the people involved in the accident must remain at the scene to render aid to injury victims and to exchange information with the other driver. Leaving the scene without taking these steps can be classified as either a misdemeanor or a felony, depending on the severity of the accident. 
While at the scene, what you say and do is important. Your case can be damaged if you aren't mindful of your words and actions. At the scene of the accident, take the following steps to simplify the claims process and avoid losing any potential settlement.
Move your vehicle to safety
Under Iowa law, vehicles involved in an accident should move safely out of traffic when possible. If your vehicle is operable and you are physically able, move your car to the side of the road or into a nearby parking lot. This keeps you and everyone else on the roadway safe.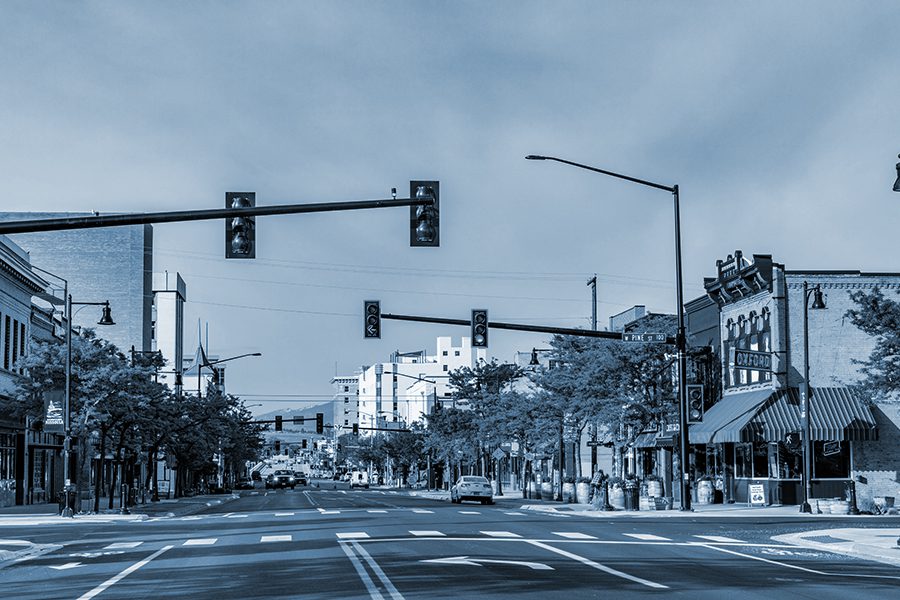 Don't admit fault
After your accident, it may feel natural to apologize to the other driver or admit responsibility. Don't do this, even if you truly believe the collision was your fault. 
In many cases, an investigation is needed to determine who was actually at fault in an accident. This investigation may find that you had little to no responsibility for the crash. If you admit fault, the investigation may not be done, and you will have no case.
Even if you were partially responsible, you can still receive a settlement. Iowa is a "modified comparative fault" state, meaning that settlements are reduced based on the plaintiff's level of responsibility for the accident. If the investigation assigns you 20% of the blame for the accident, your claim will be reduced accordingly. 
However, if your level of responsibility in the accident is determined to be 51% or higher, you are no longer entitled to damages. If you take responsibility before an investigation is ever done, you will likely lose all basis for your claim.
Call the police
As soon as you can, contact the police. In serious accidents, their assistance might be needed in getting everyone out of harm's way. In minor incidents, such as fender benders, you still need to call law enforcement in order to make a police report.
In many cases, insurance companies require a police report in order to file a claim. The report will also provide documentation of the accident when you are building your case.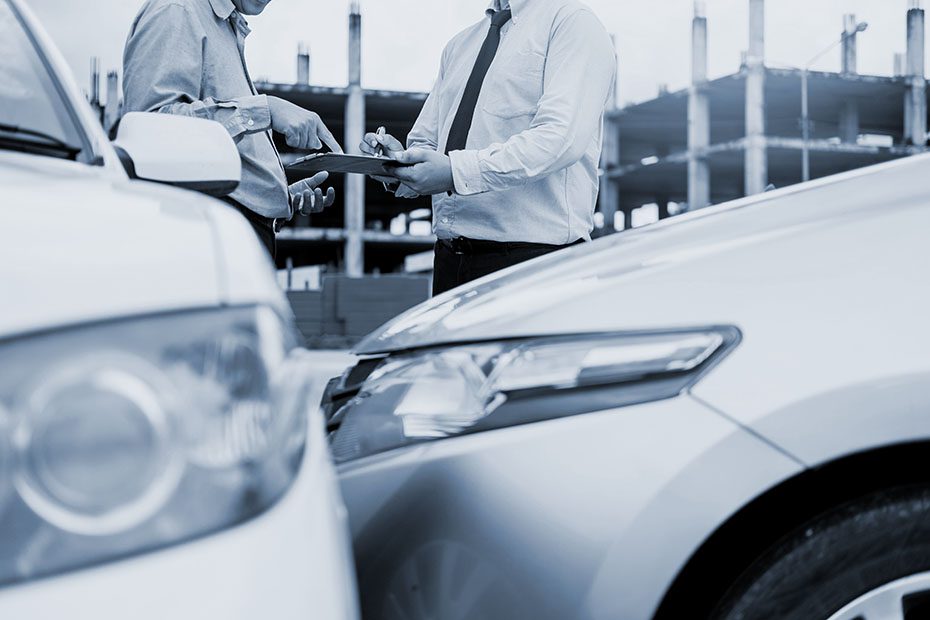 Exchange information
Once the police have been summoned, you should exchange contact information with the driver of the other vehicle. If you fail to do this, you will have difficulty filing a claim later on. Information you should collect from the other driver includes their:
Full name

Phone number

Address

License plate number

Insurance information
You should also speak to any witnesses of the accident. Collect their names, phone numbers, and addresses. Their accounts of the incident can be used to build your case later.
Take photos
The best type of evidence comes in the form of pictures. Verbal accounts can be argued against more easily than photographic proof. Get pictures and/or videos of the scene from multiple angles. 
Even if something doesn't seem significant or relevant, document it. Your legal team can help you determine what is important later on. You should be sure to take pictures of the following:
All sides of any vehicles involved

Marks on the pavement

Traffic conditions

Your injuries

The scene as a whole from several different angles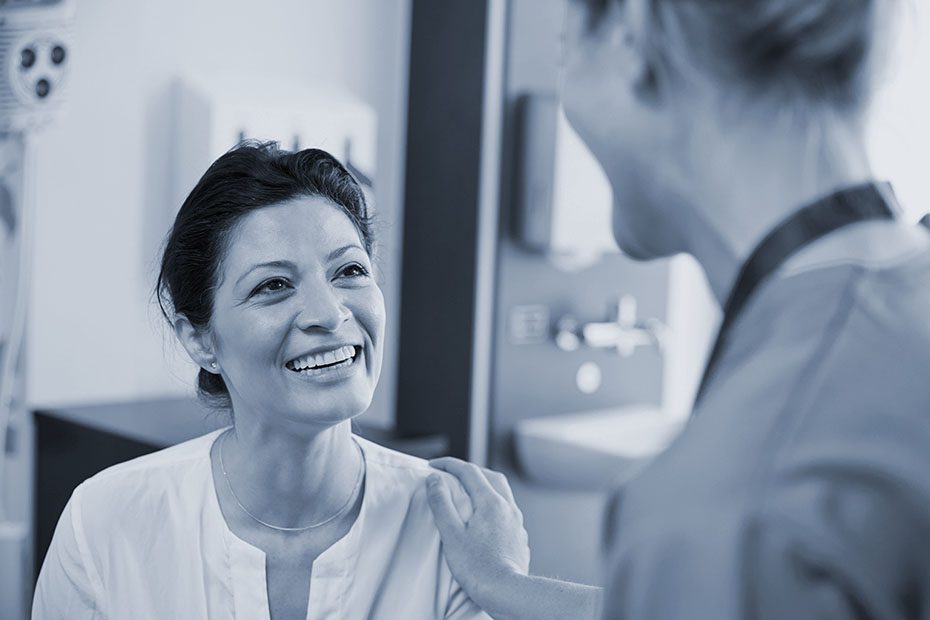 Seek medical attention
You should seek medical treatment as soon as possible after your accident because you may have serious injuries that you are unaware of. Car accident injuries can be internal as well as external. You may have hairline fractures or internal organ damage without knowing it. 
Get pictures of any injuries you suffer at the scene, then get checked by a professional as soon as you can. Be sure to pay close attention to your body after your crash. Seek medical attention for any new pain or symptoms that develop later on, and inform your legal team right away.
Insurance companies may try to argue that your injuries were not the result of your car accident. The sooner you can get them documented, the easier it will be to make your claim.
Take care of your car
Whether you were involved in a fender bender or a head-on collision, chances are your car will need a few repairs. Get the car into a local body shop to be looked at. They can give you an estimate of how much damage was done and how much it will cost to get it fixed. 
The auto insurance of the at-fault driver will likely cover some of the costs, though it depends on their coverage. If you have Uninsured Motorist or Underinsured Motorist coverage on your own plan, your insurance may cover whatever the other party's insurance doesn't. 
Iowa law mandates that insurance companies offer UM and UIM coverage on their automobile insurance policies. However, it is possible to reject this insurance. It is a good idea to keep UM and UIM insurance on your policy, for cases such as these.
Getting the damage on your car evaluated is an important step in filing your claim. Car repair costs can be factored into your settlement.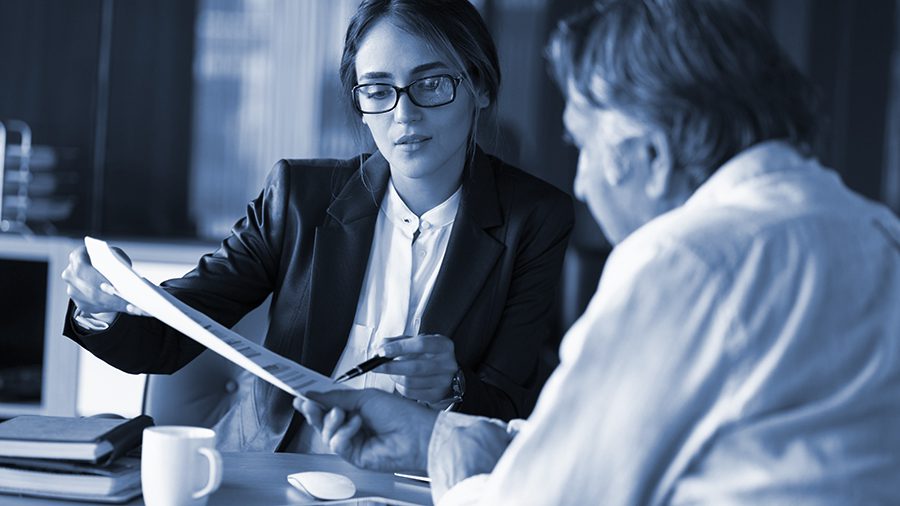 File a car accident claim 
You should file an insurance claim through your own automobile insurance provider. This will allow you to access any coverage you are entitled to through your insurance policy. After your personal injury case is settled, you can use the money from your settlement to reimburse your insurance provider.
Most insurance companies allow you to report online or by phone. You will need to provide the company with some information in order to make a full report. Here is what you'll need to have handy:
Your policy number

Your address and license plate number

Date of accident

Location of accident

Description of accident

Police report number

Other

driver's insurance

information
---
When Should I Hire a Car Accident Attorney?
---
Iowa's statute of limitations on personal injury cases is two years. The more quickly you hire an attorney, the more quickly the claims process can begin. If you wait too long to file a claim, evidence could be lost, witnesses to the accident may forget what they saw, or you may lose your ability to file for damages altogether.
If you or a loved one has been injured in a car accident in the state of Iowa, it's time to hire an Advocate. We are prepared to help you file your claim, access medical care, get your vehicle repaired, settle your car accident case, and make the best recovery possible. 
Call us for a free consultation. You deserve a peaceful recovery. You deserve an Advocate.
FREE CASE EVALUATION
CALL US
FILL OUT THE FORM BELOW
CHAT WITH US