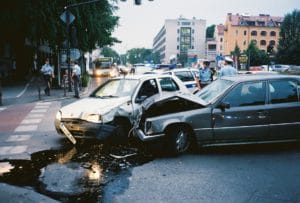 A multi-vehicle crash left a Meridian man and a child dead Saturday night in Kuna, Idaho. Six other people involved in the crash suffered injuries and were transported to local hospitals for treatment.
Idaho State Police reported that Thomas Hunt, 18, was driving a 2002 Chevy Blazer north along Robinson Road. When he approached Kuna Road he ran the stop sign and hit Jacob Ware as he was traveling eastbound on Kuna Road in a Subaru Impreza.
Zachary Newman, also 18, along with another passenger, a juvenile, in Hunt's Blazer were ejected and died at the scene of the crash.  Hunt along with two other juvenile passengers, Ware and three of his passengers were all injured in the crash and rushed to Saint Alphonsus Medical Center located in nearby Nampa.
According to Idaho State Police no one riding in Hunt's Blazer was wearing a seat belt at the time of the crash. Ware's passengers, however, were all wearing seat belts.
If you've been hurt in an accident then you will need an Advocate on your side. Our attorneys have decades of experience helping accident victims just like you. The Idaho Advocates are experts at helping our clients recover just compensation for their injuries and losses. You can reach our office 24/7 for a free evaluation of your case. You can either call us at 208-995-2444 or chat online right now with a live attorney. Don't wait! Contact us today. You deserve an Advocate.