The 5 Most Dangerous Roads in Maine
Maine is the crown jewel of the northeast. Roughly the same size as the other 5 states in the region and is steeped in a rich history with breathtaking natural beauty. The rocky and mountainous shoreline is littered with open beaches, blowholes and caves to explore. Acadia National Park is the only national park in the northeast and lies offshore on Desert Island featuring Cadillac Mountain, the highest peak on the east coast.
From slick, foggy conditions on the coast to wandering moose on the rural stretches, Maine highways pose their own unique hazards. Winters this far north are especially brutal on the driving conditions as well as deluges of summer drivers on vacation. Here is The Advocates list of 5 of the most dangerous roads in Maine to help make your trip a safe one.
Here are the most dangerous roads in Maine: 
United States Route 1
Winding up the craggy Atlantic coastline before turning north along the St. Croix river separating Maine from Canada is U.S. Route 1. From the storied Maritime Museum in Bath to the Portland Head Lighthouse or Acadia National Park, there is no shortage of amazing things to see and do along this route. Maine boasts over 5,000 miles of shoreline and U.S. Route 1 is the main access for all of it.
Risk Factors
Fog and slippery conditions are possible year around
Infamous northeast winters bring hazardous road conditions
Moose and other wild animals live near this route
Summer traffic from the flood of beach goers pack this route
Maine does have the largest Moose population in the United States and with over 90% of the state blanketed in forests, they are not the only animals you have to watch out for. Stay alert during rural stretches and scan off to the sides of the road as well what is up ahead. Pulling over to enjoy sightseeing gives the driver a chance to take in the vistas while keeping everyone safe.
Interstate 95
Generally following a northeastern path through the state, I-95 is the main highway running from the southern tip across from Portsmouth, New Hampshire to the Canadian border at Houlton. As a busy highway connecting Portland to the largest non-coastal city of Bangor and beyond, I-95 sees heavy commercial traffic. Explore the lush forests to the west or check out the northern end of the famed Appalachian Trail at Baxter State Park.
Risk Factors
Heavy commercial and commuter traffic causes congestion
Moose and other wild animals are common in the rural stretches
Road is rutted North of Argyle and in need of repair
Intersections in Augusta and West Gardiner are the most dangerous in the state
Use caution where busy I-95 intersects with roads in the cities as these are well-known hot-spots for traffic accidents. Black ice is also a common hazard in winter and I-95 routinely racks up quite a few multi-car pileups every year. Busy traffic and hazardous intersections make this route one of the most dangerous roads in Maine.
Interstate 295
While only 53 miles long, this stretch of highway from Scarborough to West Gardiner is a very busy alternative to I-95. As a more direct and toll-free route from Portland to the capital of Augusta, I-295 is an important traffic thoroughfare for both commuters and commercial traffic.
Risk Factors
Congestion commonly slows down traffic
Short lanes for on and off ramps disrupt traffic flow
Has reputation for drivers navigating at excessive speeds
The well-known deficiencies of the on and off ramps being too short for safe merging is a problem the state has acknowledged. The top speed of 70, heavy traffic and dangerously short merge lanes together make this one of the most dangerous stretches for traffic accidents in the state.
State Route 15
From the small fishing village of Stonington, SR 15 traverses northwest across the state to tiny Jackman near the border of Canada. From the bastions of stone and lobster deep into moose territory, this route is famous for its scenic beauty and access to the rugged wilderness of the Maine Highlands.
Risk Factors
Northern section of road in disrepair with potholes, buckling and ruts being common
The rural sections are dark, narrow and offer little in the way of guard rails
Moose and other large animals are common especially near dawn or dusk
Conditions are so bad up north it recently won the dubious honor of being voted as having the worst road conditions in the entire state, hence being on our list of most dangerous roads in Maine. Don't let the conditions keep you from enjoying the amazing sights along this road but consider leaving the town-car at home for this trip in favor of an SUV.
United States Route 201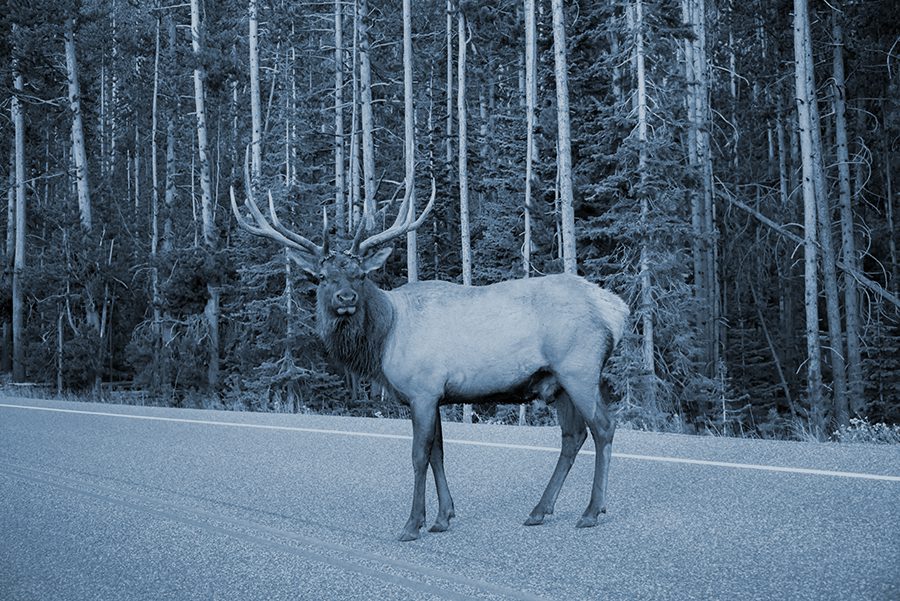 Nicknamed "Moose Alley", US 201 stretches north from Brunswick near the coast to the Canadian border. Following the Kennebec River that connects to Dead Rivers at the Forks, Maine's best whitewater rafting is here. This interconnected river passage was famously used by Benedict Arnold to lay siege to Quebec during the Revolutionary War.
Risk Factors
With a nickname like "Moose Alley", stay alert for wild animals on or near the road
Some stretches have fallen into disrepair so look out for potholes and ruts
Elevation changes can make slick or wintry road conditions worse
Slide-offs are a major cause of serious accidents across Maine, more so in these routes cutting through the wilderness as they often offer little to no protection in the way of guard rails and dividers. Even with no traffic to slow you down, stay vigilant and use caution on these roads through the wilds as help could be slow in arriving.
When to Call a Car Accident Lawyer – The Advocates
Regardless of how careful a driver you are, car accidents unfortunately can strike anyone, anywhere. If you or a family member has been injured in a traffic accident through no fault of your own, hiring an experienced Wyoming car accident lawyer is an important first step in securing the compensation you deserve.
As a leading personal injury law firm in Wyoming, our professional staff here at The Advocates is ready to fight for your rights. We'll stand up to the insurance companies to ensure you receive the maximum settlement for your case. Let us deal with the claim's adjusters, hospital bills and legal paperwork while you focus on recovery. Call The Advocates today at 307-466-0003 or discuss your case confidentially online here. You deserve an Advocate!