The Most Dangerous Roads in South Dakota
Home to expansive prairie grasslands and the iconic Mount Rushmore, there are quite a few jaw-dropping scenes in South Dakota to explore. However, if you're traveling through the Midwest for the first time, you should consider the most dangerous roads in South Dakota before venturing into the natural beauty of this state.
According to the South Dakota Highway Patrol, traffic fatalities as a total have recently increased to 129 deaths in 2017, which is up 13 percent from the previous year. Even in sparsely populated regions such as this one, every state has its grim history with car accidents. See the following most dangerous roads in South Dakota provided by the car accident attorneys with The Advocates.
What are the 5 Most Dangerous Roads in South Dakota?
While South Dakota is a jewel for obscure rock formations and home to one of the nation's oldest national parks, there are some routes that should only be traveled with the utmost caution. No matter the season, roads in this state can be tricky and difficult to navigate at times, especially the ones leading up to the national parks. Majority of them are not well-lit and have serpentine curves that will put you through a whirl.
Iron Mountain Road
A uniquely designed route that showcases the Black Hills and Mt. Rushmore, Iron Mountain Road is a true white-knuckle drive. Hugging closely to the rocky edges of Custer State Park, this highway is on our list of most dangerous roads in South Dakota for its hairpin turns and snaking course through natural rock tunnels and pigtail bridges.
Risk Factors:
314 sharp curves throughout the entire drive
Rapid-climbing lengths of roadway
Limited access during winter months
Minimal shoulder space to park and view scenery
Watch out for speeding drivers trying to pass
With over 300 winding curves, 14 switchbacks and 3 tunnels, Iron Mountain Road is worth trekking as long as you take your time. Plus, it's the only route that passes through Custer State Park and offers a view of Mount Rushmore without a fee station.
Needles Highway
Locally known as Needles Highway, Highway 87 is a 37-mile route through the southwestern portion of South Dakota that traverses through the Black Hills. Deemed impossible to build in the early 20th century, the road came to fruition by 1922 after workers blasted through several solid granite "needles" on its course.
Risk Factors:
Dangerously sharp turns
Narrow tunnels through rock formations
Unsafe travel during winter months
Proceed with caution if roadway is wet
Considered one of the most epic routes in South Dakota for sightseers and nature-lovers, be prepared to experience the rugged hills and wicked turns of this roadway. Don't turn a blind eye to the road, of course!
Catron Boulevard and Highway 16 Intersection
Nestled in the shadow of Black Elk Peak, Rapid City is a frequented western hub for vacation activities and summer travel. However, with several national parks right around the corner (Badlands, Devils Tower, Jewel Cave and Crazy Horse Mountain), it's important to note which travel routes are the most dangerous.
One of the most common drives to the Black Hills National Forest from Rapid City is Highway 16. Unfortunately, the intersection where Catron Boulevard meets the freeway is considered the most dangerous in the state. With countless injuries and fatal crashes, only turn onto this highway with the most precaution.
Wildlife Loop State Scenic Byway
A trip through pine-covered hills and rolling prairies doesn't sound so bad, right? Well, the reason this scenic byway is on our list of most dangerous roads in South Dakota has little to do with the road itself. Instead of worrying about deer leaping across the highway, you must prepare for something much larger: bison.
The Wildlife Loop certainly lives up to its name, but drivers are cautioned to not only traverse the route at the appropriate speed limit (25 mph or slower), you should also stay in your car and avoid approaching the bison too closely. These animals can charge at any moment, with intentions to harm anything in their way. Be courteous and safe on this several hour loop and you'll have a grand ole time.
Interstate 90
A transcontinental freeway stretching from Boston to Seattle, Interstate 90 is the deadliest stretch of highway in South Dakota. Known as the longest Interstate Highway in the U.S, I-90 has seen nearly 40 traffic fatalities between 2015 and 2017. Unlike the other dangerous roads on our list, this highway is a major travel route even during the winter months.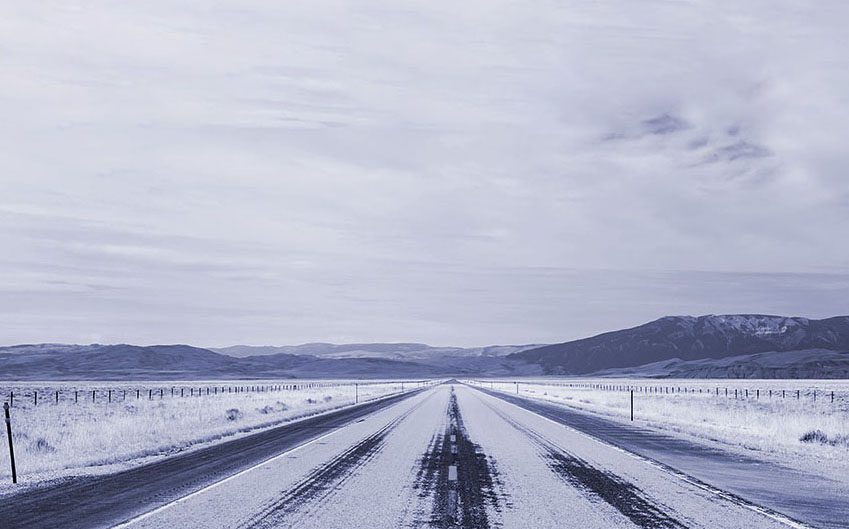 Risk Factors:
Frequent speeding along this route
Black ice, slush, mixed rain during winter
Distracted driving plays a deadly factor
Constant weather advisory warnings/closures
Driving on any major highway can be deadly. However, northern freeways such as I-90 require extra caution during the wintertime. This roadway can see up to 30 inches of snow in a year. Drive carefully and always be prepared for an emergency.
There are plenty of reasons to visit the Mount Rushmore State: uninterrupted sky views, colossal monuments and wildly unique rock formations. Knowing the most dangerous roads in South Dakota can help pave a safer pathway for your next trip through all its stunning vistas.
When to Call a Car Accident Lawyer – The Advocates
If you or a loved one were recently injured in an accident, we understand how difficult this time may be for you and your family. The car accident attorneys with The Advocates are here to guide you through the aftermath of a collision and help you get the compensation you are rightfully owed. Working with one of our personal injury lawyers can play a huge factor for you in your recovery process.
While you focus on healing, The Advocates will take care of the rest. Our goal is to help you retrieve lost wages, negotiate with insurance adjusters on your behalf and build you a winning legal claim. Your car accident lawyer will communicate with you each step of the way. Call The Advocates today at 307-466-0003 or click on our Live Chat to speak with an attorney right away. You deserve an Advocate!