Uber Accident Attorney in Nebraska
Rideshare services like Uber and Lyft are a convenient alternative to taxis or public transportation and have become increasingly widespread in recent years. Large cities like Lincoln and Omaha have hundreds or even thousands of registered rideshare drivers.
Of course, Uber drivers are no more immune to car accidents than any other motorist. But when a rideshare vehicle is involved in a car crash, determining liability can get a bit tricky. 
If you or a loved one has been injured in an Uber accident in the state of Nebraska, it's time to consider contacting a personal injury attorney. The Nebraska Advocates can help you build your car accident case and get a fair settlement for your injuries.
For more information on rideshare accidents, car accident claims, and how an Omaha car accident attorney can help, continue reading below.
What Should I Do After a
Car Wreck
Involving an Uber?
The immediate aftermath of an accident is a stressful time. It's easy to panic and find it hard to think straight. It's important to pay attention to what you say and do, however. Your actions and words can impact your potential injury claim.
Do not leave the scene of the accident, especially if you are a driver. Doing so could constitute a hit-and-run. 
After any car accident, take the following actions to keep everyone safe and protect your right to an insurance claim.
Move

to safety if possible

Check for

serious injuries

and call 911 if necessary

File a

police report

Exchange names,

phone numbers

, and insurance information with drivers

Get contact information of any witnesses

Take pictures and videos of the scene

Notify your

insurance provider

Seek medical attention (even if you do not believe you are injured)

Report the accident to the applicable

rideshare company

Consider contacting a

personal injury lawyer
In the days, weeks, and months after your accident, be conscious of how you speak about your accident and to whom. Do not talk about your accident with insurance adjusters, no matter how sympathetic they may seem—always call your attorney first. Do not talk about your accident on social media or in social settings.
In general, the less you say about your accident, the better. When in doubt, contact your personal injury lawyer for advice.
Do
Uber Drivers
Have
Insurance Coverage
?
Uber and Lyft both require drivers to have their own insurance policy before they are approved to work. They must provide proof of this policy to the rideshare company.
Some insurance companies require commercial or business insurance coverage to cover an accident in an rideshare or delivery vehicle. Prospective drivers should check with their insurance company to learn what the requirements are for their policy.
Depending on the driver's policy, their coverage may or may not fully cover your injuries. Fortunately, both Lyft and Uber carry their own insurance policies to protect passengers and other injury victims.
Whose insurance policy applies to your accident will depend on the circumstances surrounding your accident. There are three levels of coverage in the event of a rideshare accident.
When the rideshare app is offline: 
The at-fault driver's insurance policy is responsible for covering your injuries. If the accident was the fault of another driver and that driver is uninsured, check your own insurance policy. You may have UM/UIM insurance coverage that can help.
When the driver is available for ride requests but has not yet accepted one: 
In Nebraska, Lyft and Uber carry different amounts of insurance coverage.
Uber's policy provides:
$50,000/person in bodily injury coverage

$100,000/accident in bodily injury coverage

$25,000 in coverage for

property damage
Lyft's policy offers the following coverage in Nebraska:
$25,000/person in bodily injury coverage

$50,000/accident in bodily injury coverage

$20,000 for

property damage
If the driver has accepted a ride request and is en route to fulfill it:
Both rideshare companies provide $1,000,000 in third-party liability coverage in this instance. They may also maintain some first-party coverage, such as UM/UIM coverage or comprehensive and collision insurance.
In general, Uber and Lyft's insurance policies only take effect if the driver's insurance policy does not apply.
What Damages Can I Seek After a Motor Vehicle Accident?
Your damages depend on the facts of your accident, the severity of your injuries, and the amount of treatment you require. Every car accident case is different, so it's a good idea to speak to an auto accident attorney for a free consultation.
Some commonly sought damages in personal injury cases include:
Medical expenses

Property damage

Lost

wages and loss of future earnings

Funeral and burial expenses in the event of

wrongful death
How Can a
Nebraska
Uber Accident Attorney
Help Me?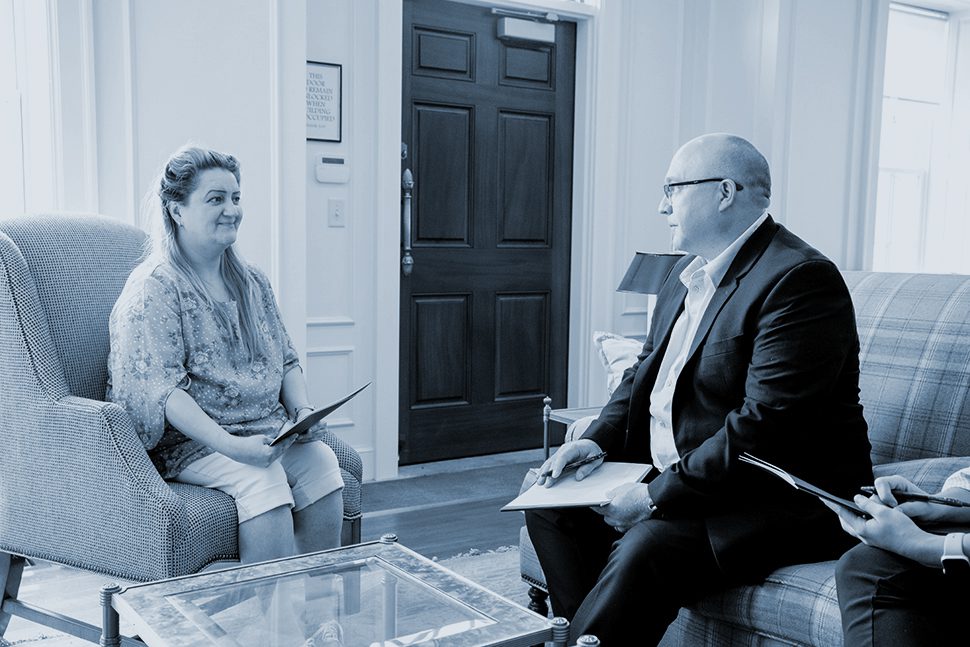 After an accident, you may feel like you've been left alone to pick up the pieces of your life. You are faced not only with physical pain, but with medical bills that continue piling up. It's normal to feel stressed, overwhelmed, angry, or frustrated.
It doesn't have to stay that way though. The car accident lawyers with The Nebraska Advocates are here for you. We have assisted thousands of car accident victims with their recoveries and we can help you too.
Our legal team will gather evidence, build your personal injury claim, negotiate with insurance providers, and take your case to court if necessary. We'll be there to listen to your story, answer your questions, and help you find the resources you need. With an Advocate on your side, you are never alone.
Our Omaha-based personal injury attorneys take cases from all over the state of Nebraska.
Contact us today for a free case evaluation. You deserve an experienced attorney who will put your needs first. You deserve an Advocate.