Reckless Drivers Plague Roads During Pandemic   
Coronavirus Speeding Across the United States
America continues to struggle with how to move forward while still locked in battle with an invisible enemy. Teams of scientists and health experts are working tirelessly in the hope of vanquishing our pernicious foe. Yet, while some of us are racing for a potential cure, others are just plain racing. With traffic levels still at historic lows, widespread reports of reckless driving and egregious speeding are popping up all across the United States.
In one wildly dangerous stunt, a renegade crew has recently taken advantage of the shutdown conditions to set the Cannonball Run record. It's a real thing and not just an 80's movie. For non-gear heads, the Cannonball Run was an unsanctioned cross-country race from Manhattan to Redondo Beach held in the early 70's. The winning team of the first race consisted of an editor for Car & Driver magazine and a professional race car driver. They posted a time of just under 36 hours with an average speed of nearly 80 mph.
While the pandemic continues to surge across America, with lock-down orders in many states, a team of callused drivers decided it was a good time to go for the record. With a pair of marine gas tanks mounted in the trunk of an Audi 8 sedan they incredulously clocked the run in less than 27 hours. That's averaging over 100 mph for the entire trip coast-to-coast!
Fortunately, there were no reports of injury. Would they have been proud if this juvenile stunt ended in a car accident and fiery death along the roadside? Or worse an innocent bystander? While this is an extreme example of contemptible and senselessly reckless driving, it is by no means an isolated one.
Street Racing During Covid Causes Police Angst in Oregon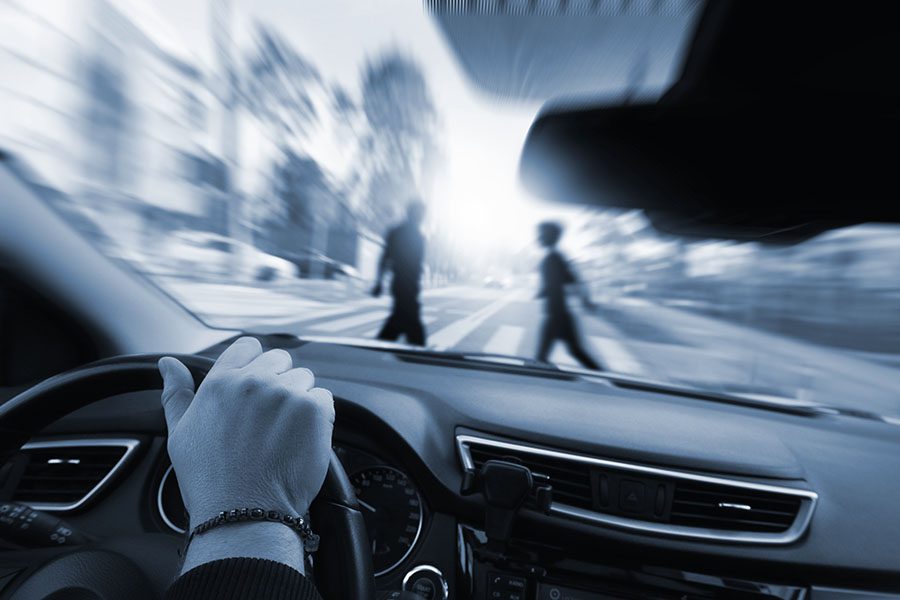 Street racing: very fast, very dangerous and highly illegal. The fast & the furious wannabe crowd historically run their races in out-of-the-way locations deep into the night to avoid both traffic and law enforcement scrutiny. The pandemic, however, has emboldened them to crazy new heights.
In Portland, Oregon, street racers recently closed down traffic on the upper levels of the Fremont Bridge shortly before dusk.
Dozens of cars blocked southbound traffic on the thoroughfare that sits 380 feet above the Willamette River below. Reports came in of cars racing and others spinning wildly around in circles across the road. Shocking video surfaced online showing a car churning out a cloud of smoke while performing a doughnut on the bridge with a passenger hanging out of the window filming the incident.
By the time police officers arrived, the blockade was long gone and there were no arrests. Different law enforcement agencies in the area are currently teaming up in response to these brazen automobile antics. Police issued a statement reminding the public that those involved in street racing are subject to heavy fines and even possible jail time. It's not just racers who are ramping up the speeds though, even everyday drivers can succumb to the lure of the open road.
Historic Traffic Lows in Los Angeles Due to the Coronavirus

Traffic levels in the Los Angeles area remain a shadow of what it once was pre-Covid. Even as things begin to open back up, reports indicate congestion in urban areas is still down as much as 60%. The overall number of car crashes in Los Angeles is down 38% over last year. However, fatalities from car accidents are up over 15% with pedestrian fatalities jumping a whopping 33%. Local authorities say high speeds and reckless driving are to blame.
LAPD spokesperson Officer Tony Im recently held a news conference near the site of a deadly roll-over accident on Compton Avenue. Several drivers were found ejected from their vehicles with three fatalities. "We want people to get the message that they need to slow down…they are seeing less traffic, and they are driving too fast," Chow said. He went to remind drivers that each of them "has control of a 5,000-pound missile" and needs to watch out for pedestrian traffic.
The average time saved on a 5-mile trip driving 65 mph in a 45 mph zone is only about 1.9 minutes. Pretty paltry returns when you think about the risks. Do the right thing and drive responsibly.
Since 1992, The Advocates have been a top-notch personal injury firms, providing superior representation to injury victims throughout the western United States. If you or a loved one has been injured and is in need of an attorney to help recover losses from an accident, you will need an Advocate on your side. An Advocate attorney is standing by to discuss your case by either filling out the form below, calling 1-888-565-5277, or by chatting with a live attorney from our homepage. Find out what our law firm can do for your case. Why settle for second best when you can have an Advocate on your side? You deserve an Advocate!
Contact an Advocate Today!