The Most Dangerous Roads in Alaska
Alaska is certainly where the wild things are. Imagine the population of Seattle spread out over an area equal to Washington, California, and Oregon combined. Vast wildernesses and a desolate tundra filled with wild animals of all sorts dominate the Alaskan landscape. In fact, there is one grizzly bear for every 24 people in Alaska. Man has made a foothold here but make no mistake, mother nature is still in charge, especially when it comes to the most dangerous roads in Alaska.
Despite the sparse population, Alaska ranks 4th in the nation with 1.57 traffic fatalities for every 100 million vehicle miles driven. Our car accident attorneys at The Advocates have compiled a list of the four most dangerous roads in Alaska every driver should prepare for when traveling through the land of the midnight sun.
Here are the 4 most dangerous roads in Alaska: 
Alaska's First Road: Richardson Highway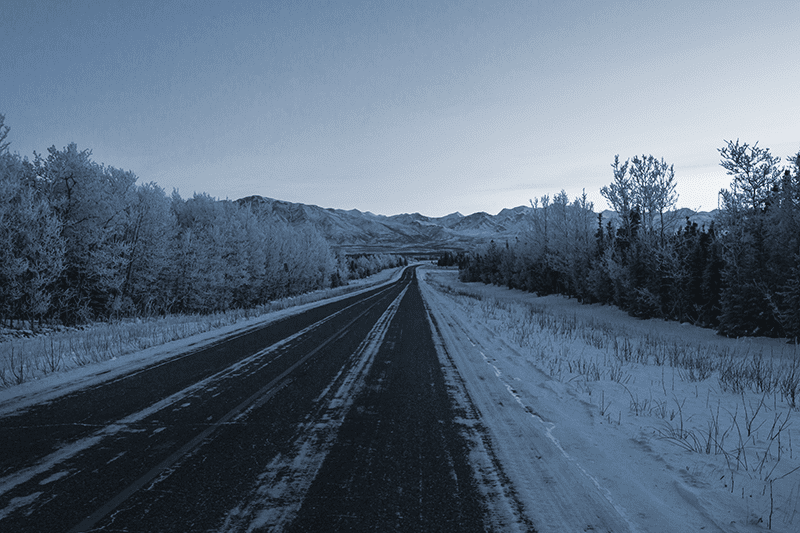 Winding from Valdez north to Fairbanks is a 318-mile stretch of the infamous Richardson Highway. Being the very first roadway that pierces through the interior of Alaska, this scenic passage tackles terrain of all kinds. Originally created in 1898 as a 5-foot-wide pack trail to access the Klondike gold fields, it was eventually upgraded for automobiles in the 1920s. Shortly after leaving Valdez, the route turns north heading over Thompson Pass whose 500 inches of annual snowfall is the highest in the state. As the state's first major road, it suffers from many of the same dangers that face drivers across Alaska.
Driving at night is what makes driving on Richardson Highway one of the most dangerous roads in Alaska. Seasonal darkness can reduce sunlight to less than 4-hours a day. The ubiquitous presence of black ice, extreme winter weather and long distances for medical services all combine to make this road especially treacherous in winter. Traveling by car in Alaska is not to be taken lightly and locals suggest always packing road flares, first aid kit, emergency food and water as well as winter gear if traveling outside the summer months.
Sterling Highway: A Gateway to the Kenai Peninsula
Known as the only highway on the western or central Kenai Peninsula, the Sterling Highway services most of the population in the Kenai Borough. This popular road is littered with prime fishing spots and recreational activities. Its southern terminus is actually 4.5-miles out in Kachemak Bay at the end of the Homer Spit sandbar.
With no alternate routes, this stretch of highway suffers from the same congestion in the summer months as many other roads in Alaska when throngs of sightseers, tourists and outdoors enthusiasts descend on the area. One particularly hazardous reason this roadway is on our top most dangerous roads in Alaska is season is because of wildfires. At times passage is reduced to small bands of vehicles led by a pilot car through the smoky terrain. Always check current road conditions before planning a trip in this area year around.
Seward Highway: Long Road to Anchorage
Stretching the 125 miles between the port city of Seward and Anchorage is the Seward Highway. This route leaves Anchorage and winds down the Turnagain Arm coastline before turning west onto the famed Kenai Peninsula. This route is packed with breathtaking scenery as well as frequent wildlife sightings, which includes eagles, Dall sheep, moose and even beluga whales. Unfortunately, the stunning vistas are part of the problem.
In the summer months this highway is stuffed with sightseers, tourists and fishermen eager to get to their destination. As a two-lane highway winding through challenging terrain, "No Passing" areas are a common threat for drivers. Speeding, distracted drivers and moose wandering also contribute to the many hazards on Seward Highway. These factors combined create dangerous driving conditions that result in car accidents far too frequently.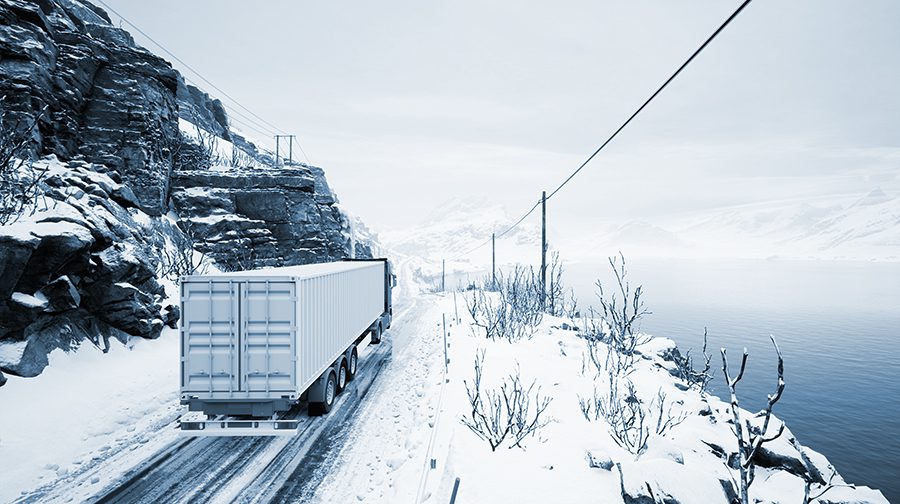 Dalton Highway: A Dangerous Stairway to the Arctic
Climbing from Fairbanks all the up to the Arctic Circle is one of our the most dangerous roads in Alaska: Dalton Highway, also known as Route 11. These 415 miles are so desolate that it has been
dubbed the loneliest road in America. The northern portion of Route 11 was even featured in two seasons of Ice Truckers. Once you drive past the northernmost truck stop in the world in Coldfoot, begins the 240-mile span of the longest stretch of highway in North America with no services of any kind. Originally created for construction of the Alaskan Pipeline, the commercial traffic of large trucks barreling through legally possess the absolute right of way which they enforce with impunity.
The many memorials that line the road stand as grim reminders of the real dangers faced when traveling this far north. The infamous crater-like potholes appear almost benign compared to steep terrain with grades up to 16% through slick road conditions. Grizzlies and moose can be found suddenly wandering on the road which often has meager visibility. Winter temperatures down to 80 below and a treacherous mix of brutal weather, high winds and polar conditions make driving this road outside of July and August a risky option at best. The lack of cell phone service leaves only daily helicopter patrols searching for wrecks and travelers in distress as your only salvation in case of a car accident.
Contact The Advocates
If your next trip involves trekking through Alaska by vehicle, take the time to prepare carefully and ensure you are ready for anything the road may throw at you. If you or a loved is injured in an accident, through to no fault of your own, having the right legal representation can make all the difference. A seasoned professional who specializes in personal injury is the surest way to guarantee you will receive the maximum compensation for your injuries.
The Advocates have a proven record of fighting for their clients and will fight for you and your loved ones every step of the way through filing your claim. Choosing the right attorney who is a specialist in car accidents alleviates you from the burden of having to handle claims adjusters, insurance agents and hospital bills while you are trying to recover. Don't wait. Chat with a car accident lawyer on our Live Chat. You deserve an Advocate!
Speak with an Advocate Today!